All the Christmas feels in Leeds
Tis' the season for Christmas markets. The Leeds Christkindelmarkt really is the best destination for those seeking a traditional German-style market. Ho Ho Ho.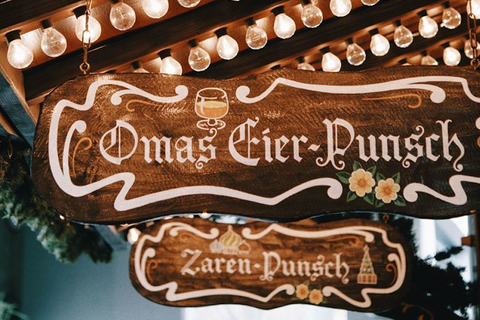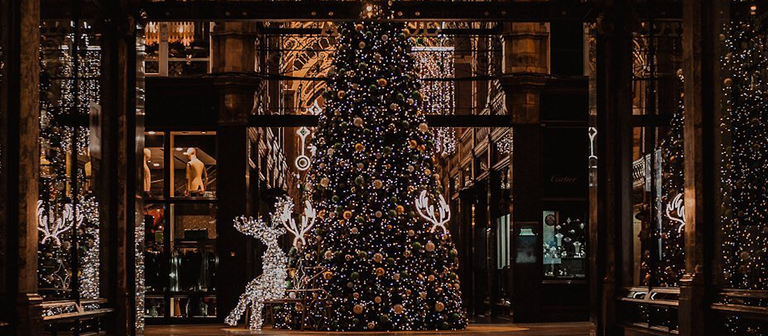 Tis' the Christmas Market Season
What's not to love about Christmas? Crisp mornings. Hot chocolate on tap. Christmas markets at every corner. Mulled wine. If you've still not caught the Christmas cheer, it's beginning to feel and look an awful lot like Christmas... there's no escaping it so wrap up warm and embrace it.
Leeds, the third-largest shopping destination in the UK outside of London, a hot spot for shopping and all the Christmas feels.
**Thor's Tipi Bar **
Taking over 7 cities, and last year seeing over 250,000 visitors, it's the ultimate Christmas hangout. The Viking-themed bar is a snug hideaway on winter nights. Where we hear you ask? Victoria Gardens, The Headrow. Why? Roaring fires. Fairy lights. Hot and cold cocktails. Street food from The Mussel Pot's outdoor BBQ. The festive vibe. Need we go on?
Christkindelmarkt
Celebrating its 18th year, and running over a 6 week period, this market has been named in the top five Christmas markets in the country! The best market for those wanting a traditional German-style market. So, if you haven't already got lost in the transformed Millennium Square, it's time too. The Christkindelmarkt is made up of over 40 traditionally decorated wooden chalets. From hand-crafted gifts to a frothy stein of German beer. You'll want to sample all the street food as you walk past. Bratwurst or Schnitzel? Or both! Wouldn't be a German market without them accompanied by live German music
**Christmas at Kirkgate Market **
With modern brands dominating the high streets and taking over Leeds, Kirkgate Market still remains an iconic shopping destination.
Let's take a walk down memory lane… Marks and Spencer started their journey to corporate success in this little market.
With a £12 million regeneration scheme, this 120-year-old market is still going strong and has become a staple destination over every Christmas holiday.
There's a different craft or vintage fair on every Saturday in the run-up to the big day, where you can pick up unique gifts you won't find on the high-street.
Cinderella
The classic rags-to-riches fairytale...
Escape into an enchanting winter wonderland with Northern Ballet's beautiful reimagining of Cinderella.
Expect breathtaking dance, elegant costumes and a beautiful journey following Cinders from heartbreak to Prince Charming.
One of the most beloved fairytales of all time, Unmissable for
all ages.
**Hinterland **
Back for a second year, as it's award-winning... some would say lit. An epic immersive winter odyssey. Leed's only Ice Bar. Fancy a dip, wood-fired hot tub, not a problem. Live music all night long. Capture the adventure with the epic photo booths. Still not sold, it's all in a pop-up alpine forest. We think this says it all… see you there.
**Victoria Quarter **
A beautiful shopping destination... Foodies heaven. Any excuse for a brunch or alfresco cocktails. Pop up to East59 and enjoy the views from their winter terrace, an expresso at Harvey Nichols, or a prosecco at The Ivy. pinkies up
Shoppers paradise... from & Other Stories, John Lewis, Kiehl's to Oliver Sweeney and Paul Smith.
They always pull it out the bag with their Christmas lights and decor. Worth a visit and a picture for the 'gram.
Merry Christmas from Moda's little elves