Black History Month 2021
We're celebrating with the music. A profound influence. It connects us to each other, to our culture, and to our language. It makes the world go round.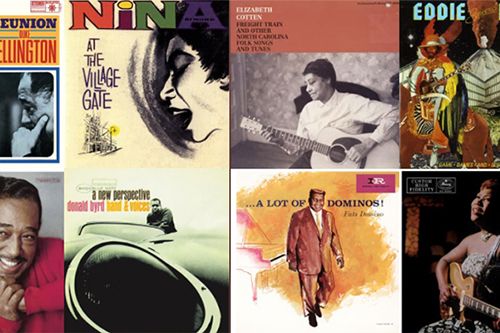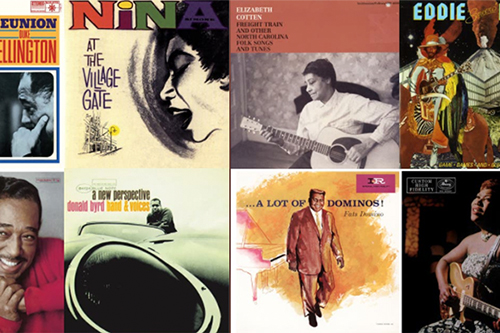 Black History Month
October is a friendly reminder that black is beautiful, talented, and much more than some have been told. Black History Month isn't and shouldn't be, just 'a month'. It's all year round. However, Black History Month is a vital and powerful time to educate and celebrate Black culture past, present and future.
2021's theme is 'Proud to Be…' encouraging all Black and Brown people, especially children to be proud of their roots.
You cannot imagine modern music without its roots. The African influences. It just wouldn't exist. A profound influence.
Our music partners Open Ear teamed up with writer and journalist Marcus Barnes to deep dive into the origins of a musical Genre through the black pioneers and innovators that shaped them.
Music makes the world go round
It connects us to each other, to our culture, and to our language. Music has and will continue to play a route to self-acceptance.
The cultural significance of music, its evolution and the pioneers are often overlooked or misunderstood especially when our current musical landscape is a complex melting pot of genres, sounds and abstractions based on what came before.
With the accessibility of music making and streaming today we are afforded the luxury of new music discovery as fast as we can consume it. Sometimes overlooking its place in time, the lineage that paved the way and cultural evolution that might have allowed for such a sound or expression to exist.
Marcus' curated playlists highlight the unsung heroes. The innovators and pioneers that have been pivotal in shaping the genres we know and love. Shining a light on artists leading their scene today as they spark inspiration for the next generation.
It's deep
It's commonly understood that music transcends language, barriers and borders… it unites us and expresses the human condition as a shared experience, it empathises. Whether we like it or not music shapes who we are as people, our identities; it is our culture. If we listen deeply to the past and present, we can learn and we can build better futures.
Music can raise someone's mood, get them excited, or make them calm and relaxed.
Marcus explains...
"I'm very fortunate to have traveled the globe thanks to my work as a music journalist and I'm always proud to tell people I'm from the UK, mainly due to our vibrant and influential music culture.
I'm especially proud of my Jamaican heritage, and the influence that the nation has had on the UK, and the world. My dad was part of a reggae soundsystem, and that aspect of Jamaican culture has spawned everything from hip hop to jungle, dubstep and grime. British Caribbeans and Africans have made a global impact with their music and that is something we can all celebrate…"
Tune in. Turn it up
**
For the soul**
From R&B and Soul to Pop as we know it today! Over the years Black Brits have been extremely adept at formulating their own take on US-created genres, soul, funk and R&B. This playlist showcases some of the greats, past and present.
Expect big hits and lesser known gems from 52nd Street, Loose Ends, Junior Giscombe, Imagination, Sade, Shaun Escoffery, Lynden David Hall, Tony Momrelle, Roachford, Terri Walker, Craig David, Lynda Dawn, Beverley Knight, Estelle, Jaki Graham, Soul II Soul and many more.
Hit PLAY
In the dance
From House, Disco to Motown by way of Detroit and Chicago. The sounds that evolved into the Contemporary Dance and Electronic scene today.
The world's musical landscape would look very very different were it not for the Black pioneers of house and techno, who conceived the genres in their respective cities; Chicago and Detroit. This is a tribute to the history of electronic music, with 50 cuts that chart the timeline, from the mid-80s to today.
Think: Frankie Knuckles, Larry Levan, Ron Hardy, Steve "Silk" Hurley, Farley "Jackmaster" Funk, Marshall Jefferson, Phuture, Juan Atkins, Jeff Mills, Kevin Saunderson, Moodymann, Ron Trent, Theo Parrish, Marcellus Pittman, Carl Craig…
Hit PLAY
Guitar heroes
From blues and country to folk and rock, we chart the lineage of the mighty guitar in music history through its black pioneers.
Going back to the 1930s, this playlist uncovers the Black guitar heroes of the last century. Featuring innovators who took traditional instruments and added flair, dynamism and pure, unadulterated human spirit, producing music that influenced some of the world's biggest rock bands. As well as some of the greats of contemporary guitar playing. Get ready to rock…
Expect: John Lee Hooker, Muddy Waters, Son House, Sister Rosetta Tharpe, B.B.King, Bo Diddley Odetta, Bill Withers, Richie Havens, Jimi Hendrix, Prince, Nile Rodgers
Hit PLAY
The jazz age
From ragtime to bebop and contemporary jazz-influenced hip hop and D&B, we celebrate black artists in jazz and how the genre has shaped popular music as we know it.
When it first appeared, jazz was counter cultural and its protagonists were outsiders.
Nowadays, though it's accepted, it retains some of its outlier appeal, while also influencing various modern styles, from hip hop to drum'n'bass. Experience that juxtaposition with this thrilling playlist that joins the dots between the roots and today's various branches…
Expect: Scott Joplin, Duke Ellington, Count Basie, Madlib, 4hero, Miles Davis, LTJ Bukem, Ella Fitzgerald, Oscar Peterson, Yussef Kamaal, Art Blakey, Herbie Hancock.
Hit PLAY
Music is life
From jazz to techno... celebrate the diversity of black music and the invaluable impact black people have had on the music we know today and listen UP! dance moves incoming