REVEALED: First images of Holland Park, Glasgow
Moda has released the first images of the upcoming Holland Park Development in Glasgow and we're excited to share them with you today.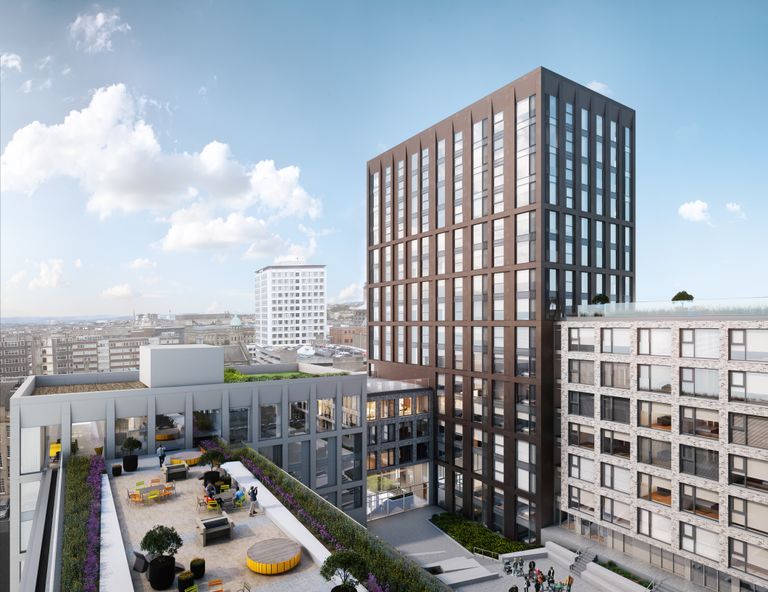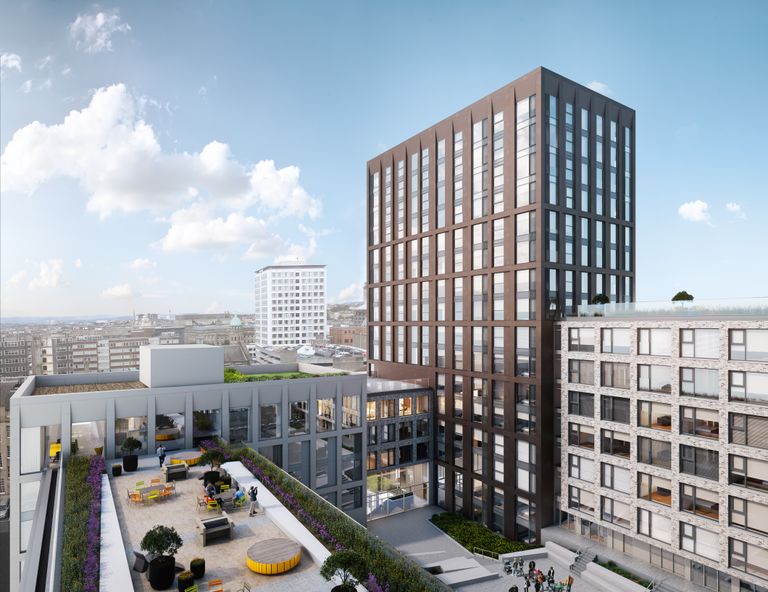 REVEALED: First images of Holland Park, Glasgow.
Holland Park – named after the grand hotel-style lobby entrance on Holland Street – will see the former Strathclyde Police headquarters in central Glasgow transformed into a 16-storey development with 435 tech-enabled apartments designed exclusively for rental.
Holland Park will have more in common with high-end hotels than traditional buy-to-let apartments providing residents with spaces and curated activities, creating a genuine sense of community and an aspirational lifestyle choice perfect for long-term rental.
Residents of Holland Park will be able to enjoy:
• Health and wellbeing facilities
• A diverse mix of cafes, bars and restaurants within the development
• Internal landscape gardens
• A resident's lounge
• A rooftop terrace with stunning views of Glasgow
• Outdoor BBQ areas
• A 24 hour concierge service
• Co-working space for start-ups
In addition, the bespoke MyModa app will allow Moda residents to do everything from report a fault to organise events and let friends in.
Designed by Glaswegian architects HAUS Collective, the homes at Holland Park will be spread over four blocks arranged into a square, with a courtyard in the middle that will be open to the public during the day. Ranging from studios to three-beds in size, with individual and family friendly tenancies, the development will host a community of close to 900 people once finished.
Glasgow's Theatreland district, the Core and Sauchiehall Street are all just a short walk away, putting future residents right in the cultural heart of the city. To further revitalise the surrounding area, Moda is also working with the city council on improving the surrounding public realm outside of the Pitt Street site and installing new green infrastructure.
To register your interest in Holland Park, click here