Moda Living - Open Call for artists!
We're on the lookout for four talented artists or groups in Brighton & Hove to create projects for our new neighbourhood Moda, Hove Central.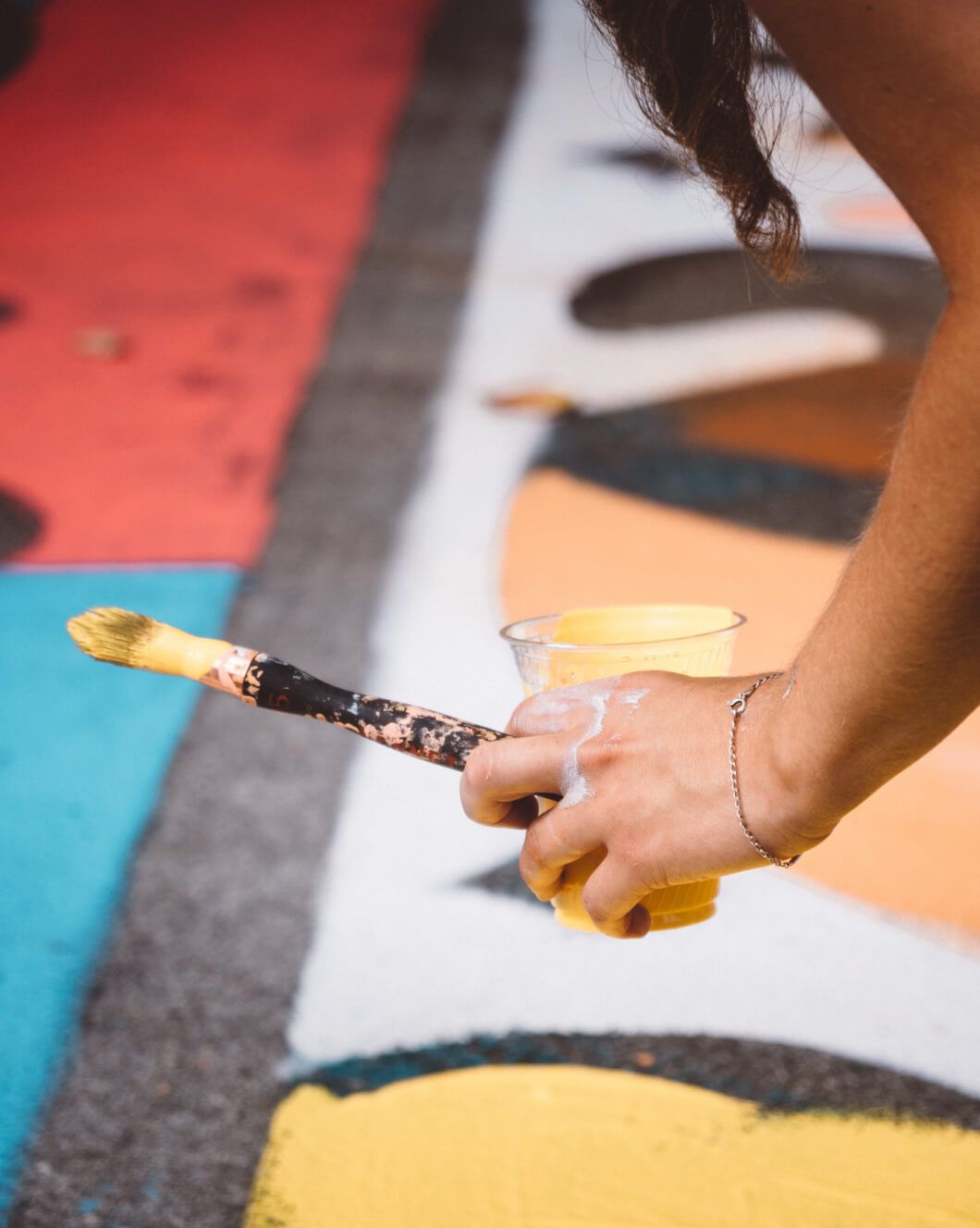 **We're on the lookout for four talented artists or groups in Brighton & Hove to create projects for our brand new neighbourhood, Moda, Hove Central. **
Delivering beautiful neighbourhoods is what we do best, and our 824-home community on the former Sackville Road trading estate is going to be home to one of the most ambitious public art strategies Brighton and Hove has ever seen. Working with Brighton and Hove City Council, we're creating a dynamic district for the city that will celebrate its rich history and engage its community with new public realm for everyone to enjoy!
But we can't make it amazing in our own. So we're on the lookout for artists or groups to join us in delivering four ground-breaking projects that will sit throughout the neighbourhood for the Brighton and Hove community and visitors to enjoy every day.
**The four projects include: **
• The gateway to Moda, Hove Central
• A central sculpture in the heart of the neighbourhood
• An art trail along the neighbourhood's main boulevard
• The boundary wall along the edge of the neighbourhood
With inspiration like Hove Park, the Goldstone, the Sussex Downs on the doorstep and the stunning Hove seafront just minutes away - we don't think our artists are going to be short of ideas
It's important to us that our local Brighton & Hove neighbours get a say on the new art on their doorsteps. The artists/groups selected will have the opportunity to work with local residents and community groups to get to the heart of the area's identity and deliver distinctive projects that capture its spirit in meaningful ways.
Want to know more? Looking to getting involved?
For the full Expression of Interest overview, download here. For any further information please email Richard Wolfstrome at moda-art@wolfi.co.uk
The call for Expressions of Interest is open to all to ensure maximum diversity in the range of artist applications. It is important to note that we are not seeking final design ideas; we are looking for indicative thoughts, based on the project briefs: a rationale on how you would approach the project and engage with the community; your thoughts on materials; and to demonstrate a relevant portfolio of previous work and experience if applicable.
The first round of calls is an invitation to express your interest for one or more of the projects. A diverse steering panel will shortlist three submissions for each project intervention, based on the artist's initial thoughts. Each shortlisted artist or group, will be invited to develop their ideas further and present to the panel. Each shortlisted artist or group, will receive a fixed fee of £500 in total for this next stage - up to and including the presentation - as a contribution towards time to develop any ideas. Full fees for the final selected artists are available in the Expression of Interest overview.
Key Timings:
Expressions of Interest to be returned by **12 pm noon, 24th March 2023. **
Short-listed candidates informed by **14th April 2023. **
Short-list presentations from **8th May 2023. **
Selected artists informed by **19th May 2023. **
Planned installations begin **fourth quarter 2023. **
Meet our Public Art Consultant, Richard
We're working with local artist extraordinaire Richard Wolfstrome to coordinate the Public Art Strategy at Moda, Hove Central. Check out his work !
An expert in all things culture and placemaking, Richard is designing unique strategies for places, from urban landscapes to sprawling parks, and giving them a sense of ownership and meaning to local communities while making them exciting places for visitors.
"This will join Moda, Hove Central's past, present and future with local residents, giving them a sense of ownership for the art which we develop with them and of course, a new place where they can experience art in the midst of new landscaped green spaces."
The story so far...
We're no strangers to the arts scene in Brighton & Hove - it's not like you can miss it.
Back in 2021, we worked with three local artists to each paint a giant mural on a 42m wall along the boundary of the Moda, Hove Central neighbourhood. Tom Diamantopoulo (fin fact, we also donated to his dad's Flight of the Langoustine sculpture on Hove Plinth!) painted a breathtaking, nature inspired mural full of green space and daffodils on the wall last year. Our second artist, Kirsti Davidson, is hard at work painting the wall's second mural, which celebrates the people of Brighton & Hove. Last year, we even cemented Kirsti's paintbrushes into the highest point of Moda, Hove Central at our topping-out ceremony - Kirsti's work and and the arts will be a physical part of the neighbourhood forever!
We also partnered wth the fantastic team at Brighton Festival to deliver the Riwaq - A stunning 30m Arabic colonnade built from reclaimed timber on the Hove seafront. Based on the themes of togetherness, the Riwaq hosted free music, dance and spoken word performances throughout May 2022. We loved it so much, we even invited out neighbours down and threw a picnic! We're already cooking up plans with Brighton Festival for the 2023 event, watch this space
We can't wait to open our doors to residents later this year. But in the meantime, local artists, we need you! Express your interest by contacting us!