Leeds, it's coming home
Roll up, roll up! There's a new next-generation neighbourhood in town... renting like never before! Apartment goals. State-of-the-art amenities. Views for days.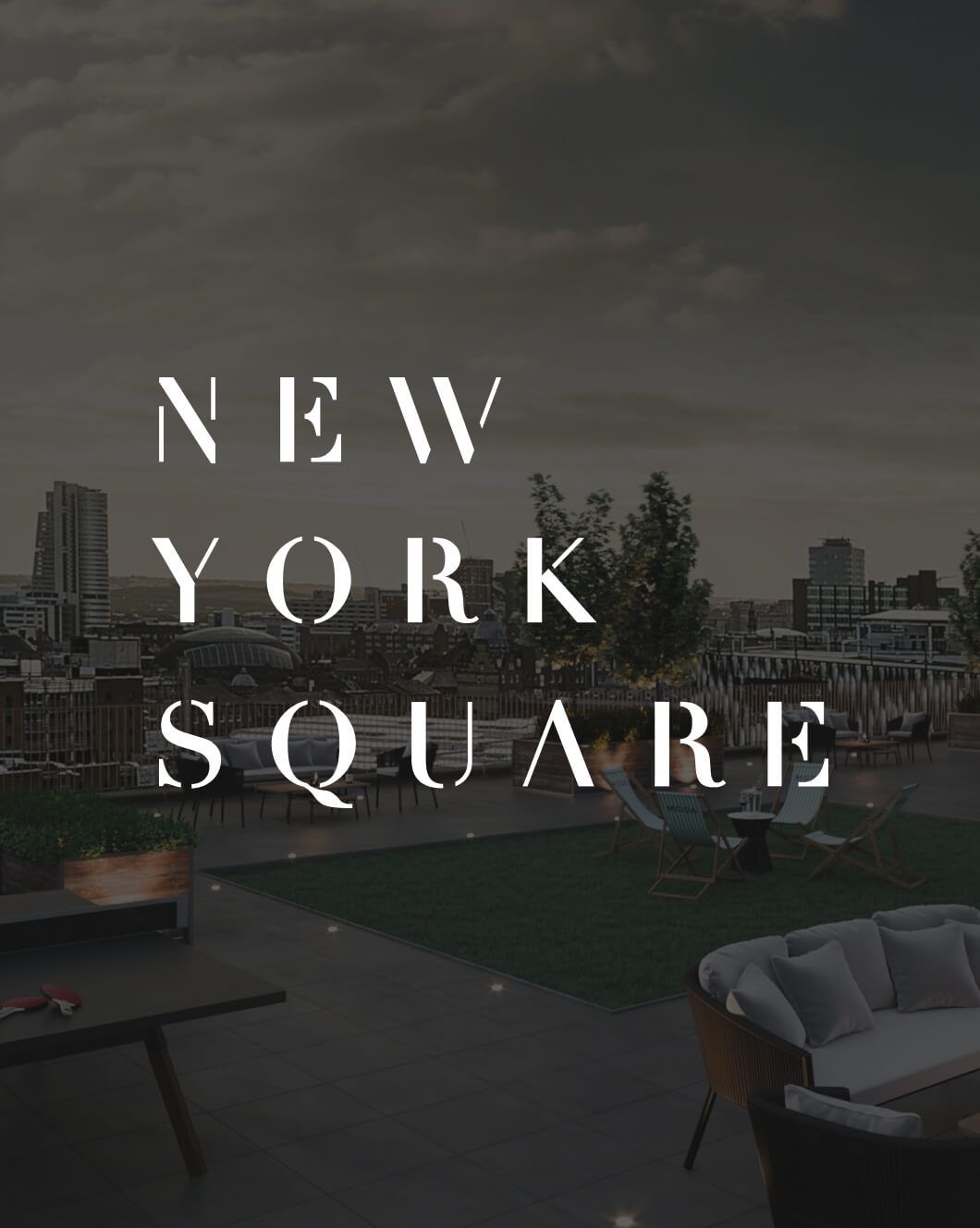 The reveal
Literally raising the curtain on Moda, New York Square on Thursday 10th February. We officially launched our new neighbourhood situated in SOYO, the heart of Leeds' cultural quarter. Moda's home turf...
Think theatrical. Great food. Great wine. Awesome vibes.
Taking over the theatre at our neighbours, Leeds Playhouse. Insert the obligatory Moda letters. Bringing restaurant-style fine dining to the stage!
A celebration of Moda, New York Square and the city that it calls home.
An impressive setup don't you think? wink
**The scran **
Just as theatrical as the setup
is a private dining chef with culinary ties across Yorkshire. Man about town and owner of Simmer Kitchen. His motto - "What grows together, goes together".
Think... New Yorkshire. (See what we did there?) A completely bespoke 4 course tasting menu with paired vino (obvs) from Latitude Wine.
The chat
The Leeds lot got a taste of the Moda life, showcasing the lifestyle, highlighting the state-of-the-art amenities and introducing an entirely new way of living in Leeds. No deposits, no fuss and of course you can bring your furry bestie.
Safe to say, they all want to come for a sleepover, host with the most and be part of the Moda family.
"Honestly it was amazing! One of the coolest events I've been to. Would love to come visit the premises as looked amazing on the iPad so can't wait for that." - Danny Gibbons. You're welcome pal!
**Leeds, it's coming home **
City living with a difference. Renting like never before.
Moda, New York Square offers 515 stunning, top-spec tech homes across two 16-storey towers. Fully furnished if you want (why wouldn't you?) and the freedom to decorate putting your own stamp on your gaff. In fact, we'll do it for you - hang that artwork, paint that accent wall...
There's something for every age and life stage - from spacious studio apartments, beautiful 1-beds, to 2-bed sharers and 3-bedroom family homes.
Location. Location. Location
A short stroll to the City's Corn Exchange, restaurants and bars. Victoria Gate on your doorstep. Could you BE any more central?!
Space to live, work and play
Stunning apartments always. Let's talk about the rest of it... shared spaces got an upgrade! All of the Moda state-of-the-art amenities.
Floor 8, is the place to be with epic panoramic views over striking architecture and the iconic Yorkshire landscape.
Private dining room, sky lounges, cinema room, games room and co-working spaces. 24-hour fully equipped on-site residents' gym, with ultra-modern equipment. In case you were wondering, yes, it's all included in the rent.
Not one, but two roof terraces with outdoor kitchen bar area. Alfresco movies, alfresco dining, BBQs are a must and just relaxing in the sun. Throw in some sunrise and sunset yoga... you know where to find us in the summer!
The extras that are Moda standard
All amenities are bookable via the MyModa app. The app is much more than that...
It's everything needed to live conveniently… from community and connection to maintenance and never missing a parcel again!
Pay rent, of course. Book events and instant message the 24hour concierge or chat with neighbours.
The key to the city, the low-down on what's happening in Leeds. Offering residents' exclusive access and deals from their favourite brands and venues.
From dog walking to personal shopping, everything will be available to residents at the click of a button.
The naming
Inspired by its renowned neighbours Leeds Playhouse, Leeds Conservatoire, BBC, Northern College of Ballet, Yorkshire Dance and the Wardrobe. The neighbourhood is named after the performing arts synergies with Broadway and nearby New York Road.
Let's talk interiors
Stories are stored and told throughout the building.
Quarry Hill, which once stood before, was forward thinking housing in the 30s. Known for the size, being ahead of its time and modernist design and features. It even had it's own onsite restaurant, communal facilities and impressive refuse disposal system!
This history flows through the aesthetics of Moda, New York Square. From the colour palettes to the materials. From the ceilings and lighting to the floor. With some New York influences throw in. Think Broadway, bridges and Brooklyn - notice the rust red tones.
The voice of today, the voice of history.
The ground floor lobby
An entrance. A meeting place. Co-working area. Inspiration. Creativity. Engagement.
Voices from the past are carved into the bleacher seating. Snippets of the stories of people who once lived there.
'I lived there during the fifties and as a child it was glorious – millions of playmates and the longest roofs in the world to run around on.'
"You'd play in the washhouse, you could play hide and seek and tag. Nobody minded."
"We used to do dens on the landing. You put sheets over and people were trying to come up and down the stairs and you were there with your den, I used to love dens."
Private dining room or speakeasy
The blue and white tiles are taken from the washroom that holds fond memories of community spirit. Add the rusty red tones, you have a contemporary chic private dining room waiting to create more memories.
Community and wellness go hand in hand
Committed, driven and designed with the wellbeing of our residents and community at the heart of the neighbourhood...
The community vibe
An extensive events programme, from rooftop yoga to supper clubs and art classes - creating opportunities for residents to mix and mingle, even learn a new skill.
All amenities provide a space for the residents to come together. Collaborate and create in the co-working space. Network and inspire in the lounges. Relax and sit back in the media room or roof terraces. Challenging the status quo, we want to wave goodbye to loneliness.
Think it's all talk? Check out the moves we're making over in Manchester at Moda, Angel Gardens and Liverpool at Moda, The Lexington.
Puppy parties, movie marathons, rum tasting and an exclusive basement workout bringing 'The Red Room' to Moda with none other than globally renowned fitness brand Barry's UK!
The wellbeing vibe
Wellness sensors in every apartment and communal space, measuring sound, light, temperature, humidity, Co2, light and wind speed will provide real-time data benchmarked against the optimal wellness score for environmental performance and quality of living for residents.
Heard of the Fitwel 3 Star Rating? Moda, The McEwan is the FIRST and ONLY residential development in Europe to be awarded this highly sought-after certificate. high fives all round
We'll obv be aiming for this for New York Square.
There's more
Being part of the Moda family you get access to nutritionists, wellbeing coaches and sleep advisers via the MyModa app, as well as Yoga and HIIT.
It's not just about physical health... our partnership with MYNDUP offers subsidised virtual mental health sessions on-demand. Not only that, on site staff will be mental health first aid trained.
**Start spreading the news **
There's a new neighbourhood in town.
A new way of renting. A new way of thinking. A new lifestyle.
Reservations are now live!
Tell your friends, shout it from the rooftops! Only 20 apartments available in the first wave.
Like it. Want it. Get it... (in less than 10 clicks)