Manchester Day 2019
Manchester Day, an annual event celebrating everything we love about the city. The big event is returns this Sunday for its tenth year and you definitely don't want to mi...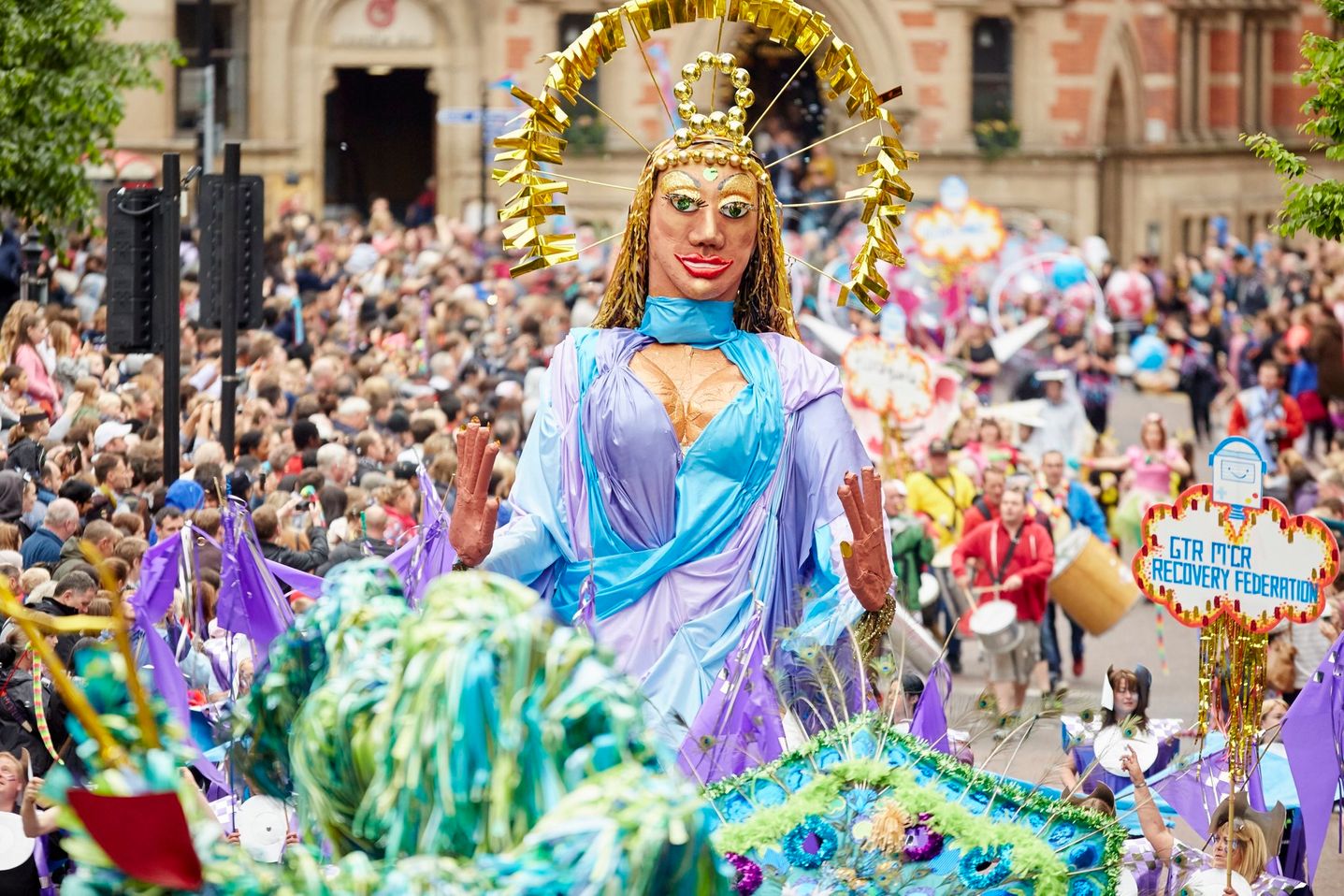 Manchester Day, an annual event celebrating everything we love about the city. A day for everyone to get together and celebrate all things Mancunian that have made the city one of the most iconic in the world.
The big event
Returning this Sunday for its tenth year! You definitely don't want to miss this one. The theme… is 10 out of 10. Giving the best city in the world top marks for its successes in industries; science, music, fashion, education and sporting achievements. We couldn't agree more. Round of applause Manchester – we love ya.
No event is complete without a parade and Mancunians never do things by halves. The centrepiece of the day is a mile long (seriously) spectacular carnival parade featuring the work of over 30 artists and 70 diverse community groups from across the city. It will be led by key Manchester figures, walked and danced by over 1,500 local people! Find out more about the artists who are involved this year here.
Sustainability is at the heart of the day too. Lots of action is going on behind the scenes to ensure the event doesn't have a negative impact on the environment. Artists have found creative ways to reuse materials and have designed the floats so they can be recycled as much as possible.
With a new route this year starting from Princess St, on to Portland St and Peter St before moving along Deansgate to finish near the Cathedral. You'll be sure to find a great spot to watch the parade go by wherever you are in the city…
Head to St Ann's, St Peter's, Exchange and Albert Square from 12 noon to 6pm for amazing live music performances and a mouth-watering selection of food and drinks stalls from worldwide communities. Get your dancing shoes on and join the party in Cathedral Gardens where you can expect to see an eclectic mix of music, from uplifting choirs, the RNCM session orchestra and foot stomping 90's rave classics.
All this excitement, you'll need to refuel...
The Manchester Food & Drink Festival has curated a delicious line up of street food heroes, from tasty tapas to Chinese dumplings, to gourmet burgers and fish & chips. If you have more of a sweet tooth, don't worry there will be churros, bubble waffles and plenty of ice cream to feast on.
Market Stalls
Fancy bagging yourself a little piece of Manchester to take home with you? You'll be able to find an abundance of local prints, exquisite jewellery, crafts and produce on sale at Exchange Square. St Ann's Square will be transformed into a hive of activity and a marvellous making station. There's plenty of ways for you to get involved.
The streets come to life - full of music, performance and colour. Need to know more? Head over to The Manchester Day website.