Meet 93ft
Meet Fran and Tim from 93ft. An independent, multi-award winning design studio that is taking care of the interior design for all of Moda, New York Square's amenity space...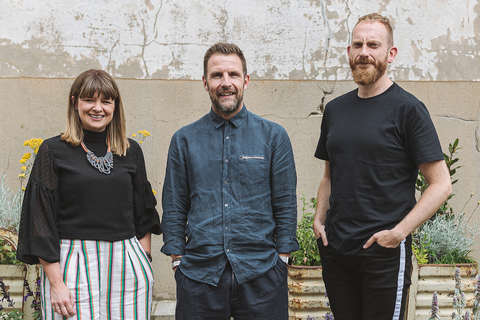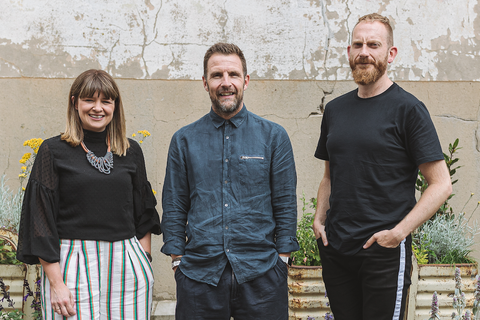 93ft
We caught up with 93's Fran Shore and Tim Hubbard who are working with us to take care of the interior design and strategic direction for all of the amenity areas at Moda, New York Square. How exciting...
We can't wait to show you more as the thinking and design unfolds and develops.
Tom: We'll be bringing an authentic sense of belonging back to New York Square and evolve the community element that once resided here at Quarry Hill.
Tell us about 93...
Fran: We're based in Sheffield, and from here our studio works across a range of national and international projects. Our team has interior designers, architects, brand and graphic specialists, content creators and web developers. We're excited and energised by the diverse mix of work we do, representing everything from independent brands to those with international acclaim.
I was actually born in Leeds and spent many Saturdays with my mum in Leeds Kirkgate Market, just over the road. It's been great to come back and be part of a team to help re-imagine its future.
Social spaces - what and how?
Fran: A space can trigger a memory, make us feel relaxed and want to spend time with others or even feel motivated to get up and do something ourselves. Contrary to the 'phone in hand' mentality, people are craving an authentic social society which allows us to have a real connection with each other- we just need brilliant spaces to do this.
By blending brand and interior design thinking, we can create meaningful and powerfully immersive experiences for people to use and enjoy.
What about materials and fixtures?
Tim: We actually have our own workshop, where we are champions of re-use and re-working materials that sometimes have the beauty of age on their side.
Being able to go one step further in the design process can offer us an extraordinary layer of storytelling.
*The planters on the roof terrace at Moda, Angel Gardens were actually designed and made by these guys...
Thoughts on health and wellbeing when designing...
**Fran: **It's hot on the agenda these days to encourage meaningful awareness in spaces.
At 93, we look at interior design from a new perspective in which space can be translatable - perhaps comforting, dependable, exciting or elegant - feeding our imaginations and therefore our souls, allowing each of us to benefit.