Meet Moda Ep. 2
There's power in people, and this guy was voted 'Moda Champ' by his people, the Moda, Angel Gardens family. Meet Tony...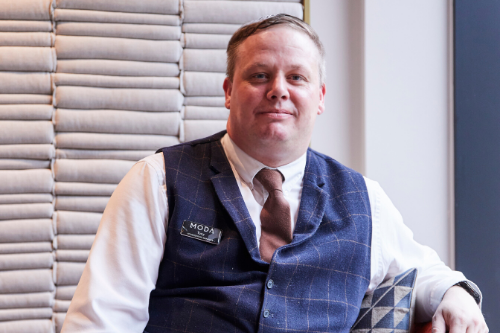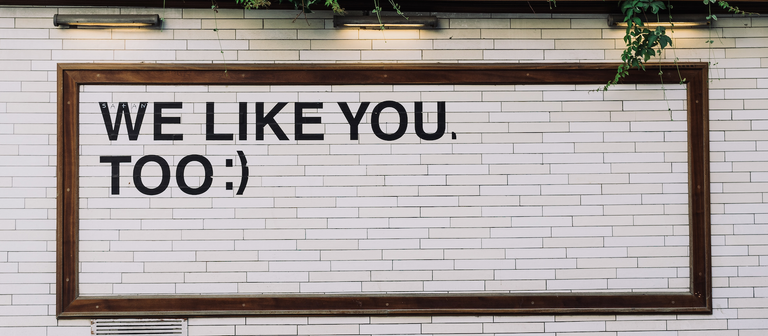 ... It's the next episode
This episode we're getting to know Tony, House Keeping Manager at Moda, Angel Gardens (aka the fairy god father).
Keeping the Manchester neighbourhood spic and span, creating a new level of 'Moda standards'. A battle between Tony and Mrs Hinch, our bets are Tony all the way.
Crowned as 'The Good Egg' our first Moda Champion voted by the Moda, Angel Gardens family.
He's quite clearly a MVP of the gang, he's also got that Mancunian banter we all love. All in all, a good egg.
Where did your story start… where were you before Moda?
Selfridges, as Deputy Cleaning Manager. Before that, Cleaning Manager at M&S. Joining the Moda family was the step I wanted to make to move out of retail and open the door of opportunity in commercial.
Manc born and bred?
Yes, 100% and love it. Such a vibrant and fun city… Plenty of options for every walk of life.
We hear you're a family man…
Yes, family is so important to me. I have 5 children… 3 daughters and 2 sons. My youngest is 17 the oldest 24. I also have 4 granddaughter
Totally outnumbered with the ladies in your life there Tony... they wear the trousers really don't they!
So, when you're not making moves at Moda, Angel Gardens where would we find you on your day off and what are you doing?
Walking, reading or socialising. My choice of book is an autobiography… the last one I read being Roy Keane's. I actually didn't like him as a player… but he does talk sense regarding game.
A big football fan then Tony… Fave memory of the city?
Probably more of a moment… I think how the city has progressed since the 1996 IRA bombing. It was so run down and then the grants came in and over 20 years there has been a massive change with the area we are in, the Northern Quarter and the city centre in general. Not only putting Manchester on the 'European map' but the 'world map.' hear hear
**Have you ventured out since lockdown has been lifted? **
Oh, I will be leaving it a few more weeks yet before venturing out properly. I have called into my local pub for a pint. Looking forward to grabbing a drink down the Northern Quarter soon though.
Music...
All types of music but dance music is my choice. My go to is Tiesto... synonymous with electronic music.
Did you know Tijs Michiel Verwest has been knighted by the Queen of Holland; "Sir DJ Tiesto", has his own Reebok trainers... and... he is the first DJ in history to play for an Olympic event.
Watching anything?
The last thing I watched was the series White Lines on Netflix.
What a series... We so binged that too. Nostalgic, gripping and totally off-the-wall. The question is how long did it take you, Tony?
Over 3 nights!
From a resident's point of view, what do you think the best part of living at Moda, Angel Gardens is?
Definitely the atrium and level 7. Not just my thoughts. This is totally supported by residents' feedback... There's so much interest in the atrium now especially with the extra WFH option.
The offering of level 7's shared amenities compared to other residential places is amazing. I couldn't choose my fave space if I had too, luckily I don't. wink wink
You were voted Moda champion (congrats!) - what do you love the most about working here?
Truthfully, the team and teamwork. Everyone pulls together and helps despite how busy they are. Head office always make you feel welcome and show an interest, not just in the building, Moda, Angel Gardens, but us as people…
It's the little touches that everyone does/ says, no matter what that person's 'level' in the company is. Very rare to get this.
If you could explain Moda, Angel Gardens with one word what would it be?
The number one place to live in my book!
Definitely more than one word wink but we'll go with it!
Fire round time now Tony…
• Texter or caller? Texter
• Reading or movies? Bit of both – reading if had to decide
• Marmite – yes or no? NO
• **Early riser or night owl? **Early riser
• Tea or coffee? Coffee
• **Fruit or veg? **Fruit
• **Beach or pool? **Pool, all day with a cold beer
Tony, Tony ,Tony...
Although, we agree to disagree with you, on your lack of love for marmite. We can all agree on you being the cleaning king!
Your genuine love for Moda is a true delight, thanks for kicking ass at our flagship development and helping us achieve the highest quality.
Who's up for the next Moda episode?