Meet Moda Ep. 5
The newest member to the Moda, Angel Gardens family... events pro and people person. Fashionista. Coffee addict. Meet Shenai.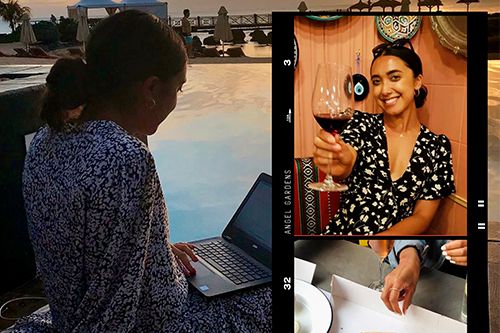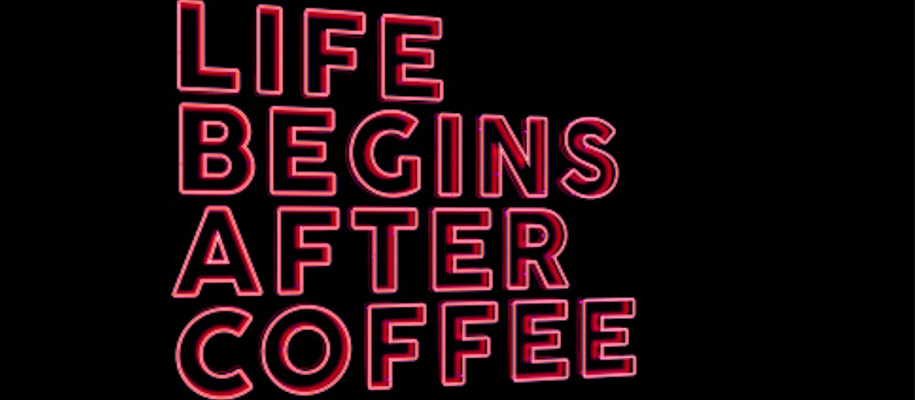 Moda newbie
A coffee addict (of course) who's making moves already, hitting the ground running at our Manchester neighbourhood - Moda, Angel Gardens. throw hands in the air
Shenai the superstar
The new Resident Engagement Manager... we feel that look - is that an actual job title? Yes, and a great one at that!
Communication. Creativity. Community. Customer service. Relationships. Experiences. Going that extra mile (with a smile!). She's your go-to gal for all things events, partnerships and looking after our AG family.
An early riser, who says she's not a snoozer. A fruit eater and wellbeing advocate who is trying to get a head start on 2022's 'New Year, New Me' mode. She's becoming a yogi and trying new fitness classes. (This was meant to be, right?)
1000% a people person
The Moda life, that's working or living it, is pretty sought after, even if we do say it ourselves. wink
What was it that that made Shenai slide into our Insta DMs and apply for the role... the people! We hear you sister.
"The people make the job. The AG team and everyone that lives here are so friendly. As soon as I arrived, I felt right at home. It definitely is a bonus I don't have to go very far for great food, drinks and to work out…"
Yes, the location of Moda, Angel Gardens is spot on!
It's a vibe
Shenai is inspired by all the strong women in her life, both family and friends.
From entrepreneurs to working mums... they all motivate her to work hard and remind her that the most important thing is, to enjoy what you do. hear! hear!
She's got taste
Shenai loves a beat. Anything that makes her want to dance or sing! Always loving the atmosphere of live music. We're here for that too, you can't beat a captivated audience and those goosebumps.
But what is she listening to? Mainly R&B and neo-soul admitting she may be a little stuck in the early-noughties. Nothing wrong with that. queue Destiny's Child, Alicia Keys and (early) Kayne West on Spotify
We asked the R&B queen to finish this sentence - music is...
"... happiness. It's enjoyment, it's a way to escape, it's expression. There isn't a single morning that I don't start my day with music.
I love the quote "music gives a soul to the universe, wings to the mind, flight to the imagination and life to everything." ― Plato"
Music is a thing for team Moda. Maybe there should be a music round in the recruitment process. thinking face
Food, food and more food
Where would we find Shenai when not working the Moda life?
Eating her way through Manny. That's breakfast, lunch and dinner, in a café reading with a flat white. Her go-to destinations for all things food...
Breakfast = Another Heart to Feed.
Lunch spot if not grabbing a bite in Pot Kettle Black, it's Ducie Street.
Dinner, no second thoughts here - SUGO. pasta coma pending'
A city girl
Shenai loves living, working, and socialising in the city – 4 years later and still loving it. There's always a new restaurant or bar to try. Manchester has an endless number of amazing indies!
A lover of travelling. Making memories all over the world in beautiful and interesting places with the most amazing people.
Where's still to visit for this jet setter? Machu Picchu in South America. Hands up if you've been.
Why Manchester
Manchester is… "home. For me there's nowhere else I see myself living. The people, the energy, the atmosphere, all make it the best city to live in."
**Q time **
Q: Texter or caller?
A: Sorry, not sorry…I will spontaneously call…!
Q: Who was the last person you 'called'?
A: My best friend who's just moved to Dubai!
Q: Would we find you stuffing your face with popcorn at the movies or lost in a book?
A: There's always a book in my bag.
Q: Marmite – yes or no?
A: Definitely no!
Q: Tea or coffee kinda girl?
A: Coffee - functionally daily only works as a result of multiple cups of coffee. See you in PKB then, we'll have an oat flat white.
Who's up for the next Moda episode?