Moda + Brighton Festival, a community affair
Fun in the sun... a picnic at Brighton Festival. Think live music, delish food and drink, beach vibes and the stunning Riwaq pop-up venue.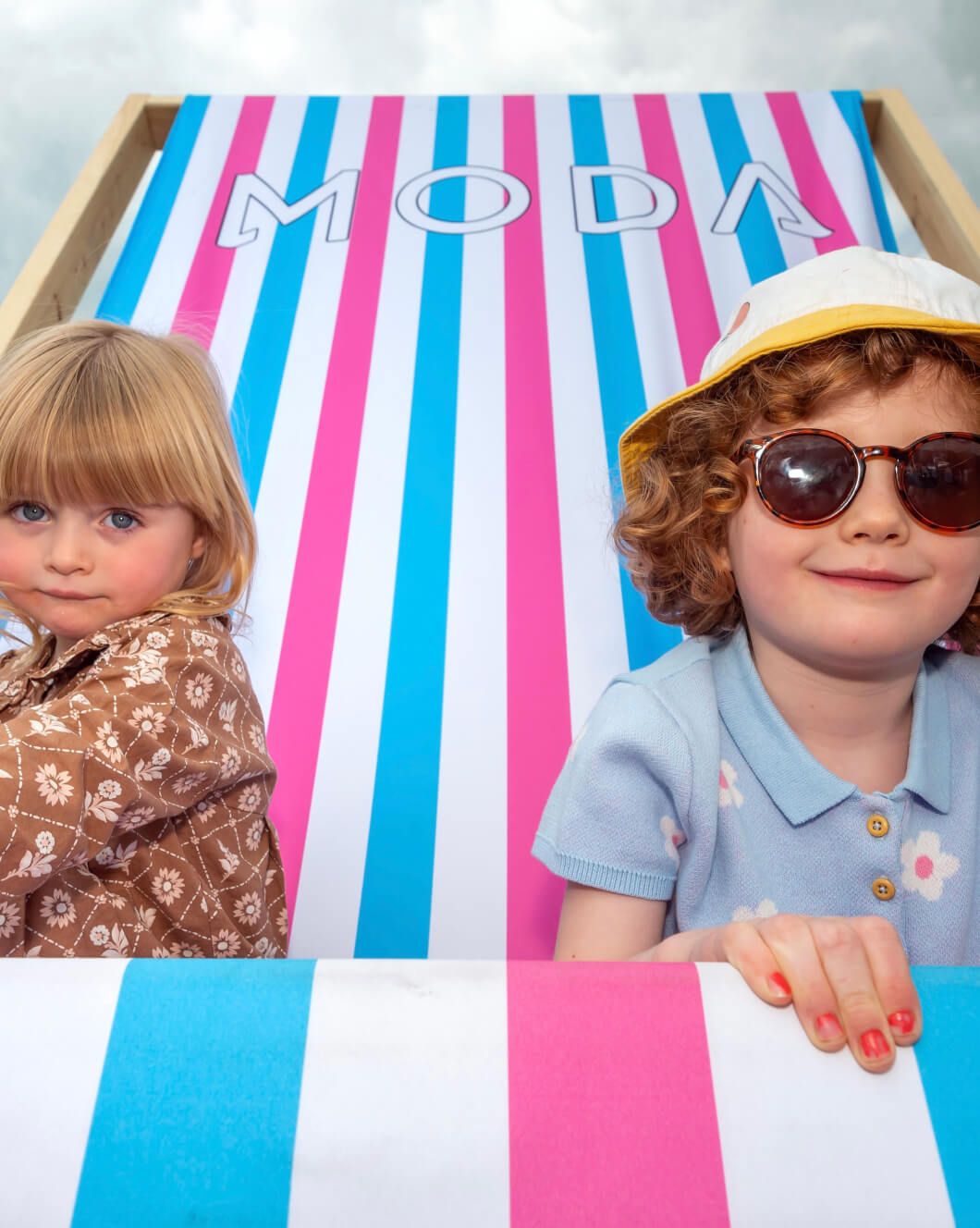 Bringing community together
It's what we do...
A day of food, drinks and live entertainment at the The Riwaq as part of our Brighton Festival Sponsorship.
We mingled with local residents, community groups and councillors. Catching up with neighbours on all things Sackville Road, our Hove neighbourhood. The chat... how it's progressing and the benefits it will bring to the wider community when it's completed in 2024.
"This year's festival theme of 'Rebuilding' comes as people are reunited once again and we realise how fundamental to our happiness it is to have the freedom to be able to see our friends, family and neighbours.
"Community is paramount to Moda's neighbourhoods so supporting an arts space that puts togetherness and interaction at its heart has been an honour.
"We love working with our local community and it was a privilege to use our sponsorship of Brighton Festival and Dome to show them a good time and to thank them for their ongoing support."
James Blakey, Planning Director
Fun in the sun
Guests enjoyed the beautiful venue designed by Marwa Al-Sabouni and Ghassan Jansiz, which is named after the Arabic word for colonnade.
Moda set up its own area at The Riwaq, bringing along a gazebo for guests as they enjoyed catering from Alfriston's Rathfinny Wine Estate against the backdrop of the eye-catching venue. Complete with the giant Moda deckchair. wink
Meanwhile festival goers could sit back, relax and listen to (with a little jig) music by learning disabled performers including Carousel Chorus, Beat Express, The Black Bawlerz, Dima Zouchinski and spoken word artists, Eleana Re, Yass Zelestine and Charlie Hatton, as well as a collection of Blue Camel Club DJs and Carousel artists.
The Riwaq
The Arabic colonnade was designed to encourage community and interaction - a core part of Moda's DNA. Sponsoring the design, build and month-long programme of free performances just made sense...
It's a brilliant example of public art bringing people together and we loved being part of the project. throws hands in the air
Fun fact - the top of each arch is decorated with a small carving that was drawn from the design's development stages.
Also, did you see that the striking and stunning pop-up venue was featured in Dezeen? Pretty cool, eh?
"The Riwaq project is an inspiring piece of work based on the importance of bringing communities together, and the value of interaction and experience to wellbeing.
"This is at the heart of what we do at Moda, where we're dedicated to building sustainable neighbourhoods that have a positive impact and promote collaboration between communities."
Lydia Eustace, Moda Director of Marketing and Wellbeing
**The festival **
Didn't disappoint with more than 150 events; a host of dance, music and live open-air performances. High energy and good vibes.
Closing the festival, Charles Hazlewood's Paraorchestra brought their music and dance celebration Smoosh! to the streets of Brighton ending at the Riwaq. Think high energy, rip-roaring music parade.
The inclusive musical parade saw pop-karaoke classics from Fatboy Slim to Kate Bush performed by a troupe of dancers and a high-energy band.
It's a go for 2023... organisers have confirmed that Brighton Festival will return from May 6 to 28, 2023. See you there!