Moda + Leeds Rhinos Netball
We're hosting our very own netball tournament on Thursday 21st October with our partners, Leeds Rhinos Netball, and all abilities are welcome!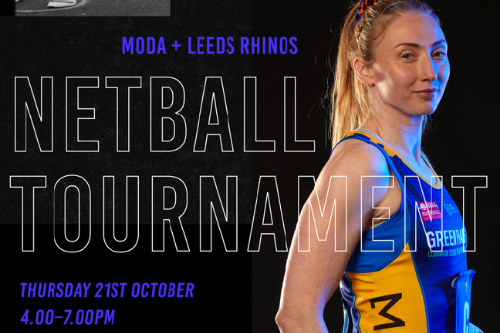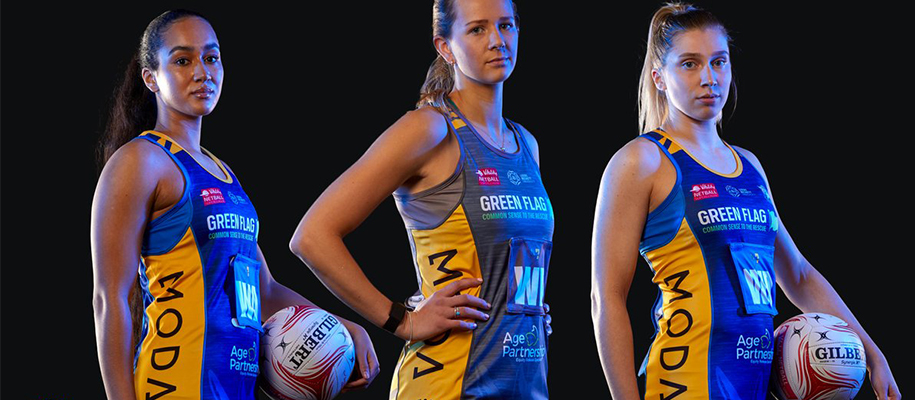 Have you spotted our logo on the Leeds Rhinos Netball uniform? The first ever Rhinos Netball kit! We're one of the main sponsors!
The Moda logo is emblazoned down the side of the Rhinos kit which was proudly showcased for the first time on Sky Sports earlier this year.
As part of our partnership, we're hosting a corporate netball tournament with Leeds Rhinos Netball on Thursday 21st October.
There'll be a training session held beforehand where the Leeds Rhinos players will coach our teams, ready for the tournament.
Each team will need to have minimum 7 players (8 or 9 if they'd like subs! – but no maximum necessarily).
When?
Thursday 21st October, 4pm.
Where?
Carr Manor School, Leeds.
The Rhinos team is led by co-captains Jade Clarke, who is Vitality Roses most capped player and Northern Ireland international Fi Toner.
Inspirational words from the ladies...
Jade Clark - 'knock down the door of opportunity'.
Fi Toner - 'hard work beats talent, when talent doesn't work!'
The side also includes Leeds-own Brie Grierson and Rosie Harris as well as Vitality Roses player Vicki Oyesola, who recently played for the Roses in the Legends Series against the Superleague Allstars alongside Clarke.
With inspirational coach Dan Ryan at the helm, the squad have aiming to made a huge impact in their first season.
This is ahead of the launch of the Moda + Leeds Rhinos netball league in February 2022.
Whether you haven't played since school or you're a seasoned pro, all abilities are welcome!
Want more info? Or if you'd like to enter a team, just email: eleanor@modaliving.com