Moda + The Garden Party: Revisited
This year, during the May Bank Holiday we worked with cultural curators New Citizens to bring the renowned Leeds festival, The Garden Party to City One in Leeds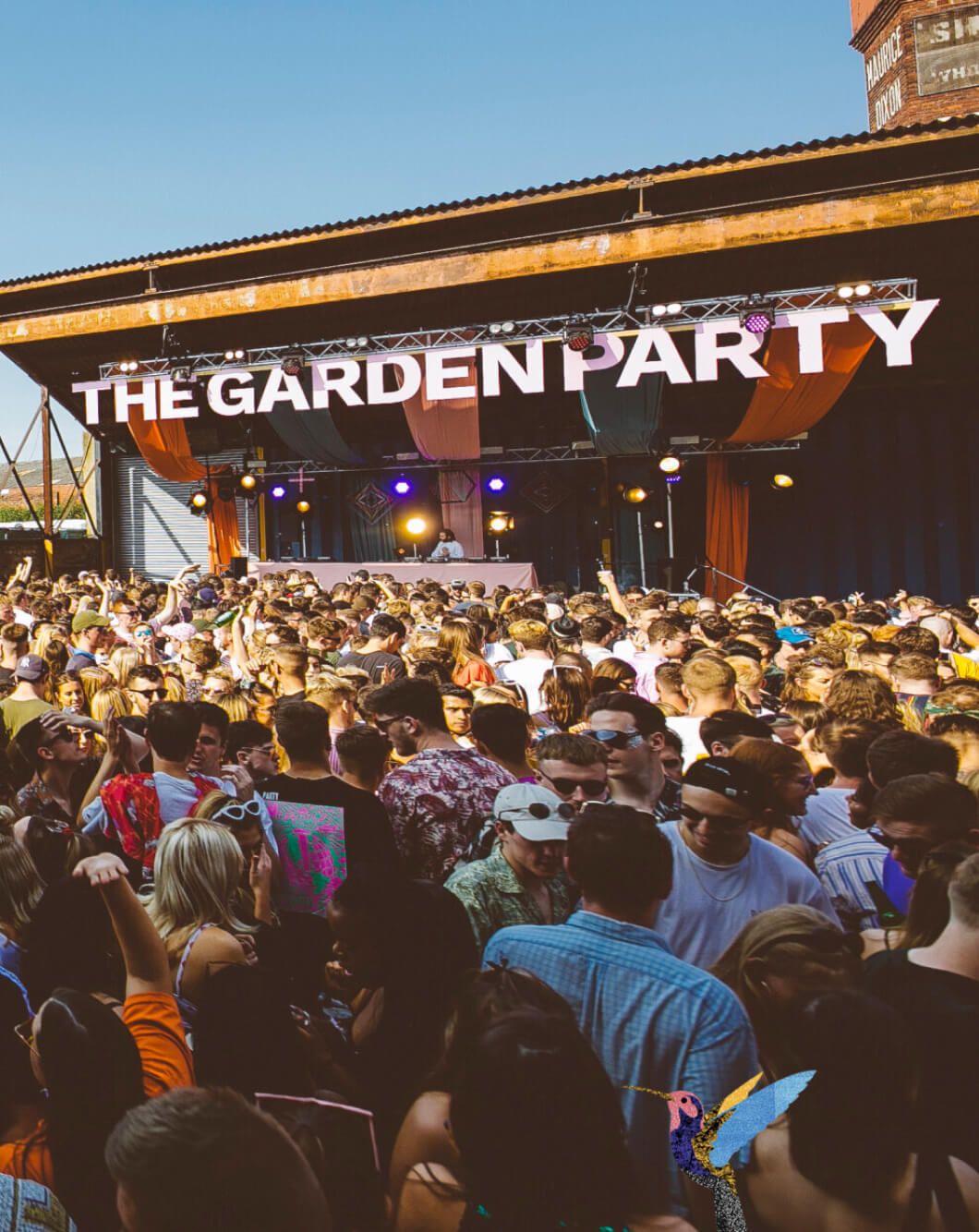 The biggest and best party yet
During the May bank holiday this year, we worked with cultural curators New Citizens, to bring the renowned Leeds festival, The Garden Party to City One in Leeds. Celebrating the festival's 16th year, and a major glow-up. The biggest and best party yet attracted thousands of party people from across the UK to venture into Leeds and experience some of the world's most renowned DJ's.
This year's line-up went down a treat with Denis Sulta, Derrick Carter, Eats Everything, Ewan McVica, HAAi, Hot Since 82, Jon Hopkins, Maribou State, Mella Dee, Prospa, Skream and TSHA on the bull alongside some very exciting up and coming artists.
Plans are currently underway to regenerate the 10 acre site into a vibrant community of new homes, offices, retail, leisure and community uses, as well as extensive green public open space within the emerging South Bank neighbourhood.
First introduced to Moda via Leeds City Council, the partnership with New Citizens aims to breathe life into city centres and underused areas through forward-thinking projects, with the end goal being regeneration, driving footfall and changing perceptions of once underappreciated areas.
"For Moda, it's really important to them, it's about communities and bringing communities to their sites. From a council point of view, linking these two up was perfect." Becci Erbillur-Gray, Leeds City Council Project Manager.
The Garden Party welcomed guests from Leeds, London, Bradford, Manchester and Birmingham for the Leeds festival of the Summer. We wanted to make The Garden Party as accessible as possible for both our Leeds-based fans and those from further afield. Our new venue allowed us to do just that as it's only a 5-minute walk away from Leeds Train Station!
"The Garden Party's been running now for 16 years, and it's always been such a significant cultural party of the city… It's now become that inner city festival that's so important to what Leeds is all about." – Matt Long, New Citizens Director.
Following the success of The Garden Party, many exciting plans and projects have been in the works. "It was amazing to work with such a fantastic group of companies to bring The Garden Party to life… We all can't wait to show you what's to come in the future." **Lydia Eustace, Moda Marketing Director. **
Aiming to regenerate this under-used area of the city, The Garden Party is one of a number of new events due to come to the site. More details to be revealed in January…