Staying in the Moda way
No groundhog weekend with Moda. We stayed 'in in' the Moda way. Drinks. Food. Music. Repeat. The at home dance floor saw some moves on Friday.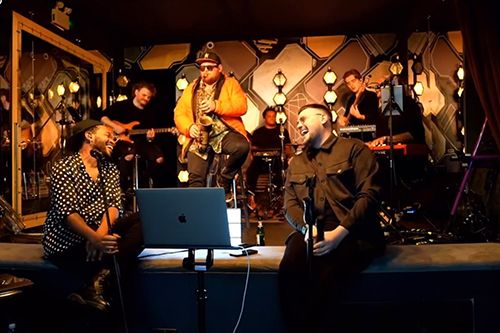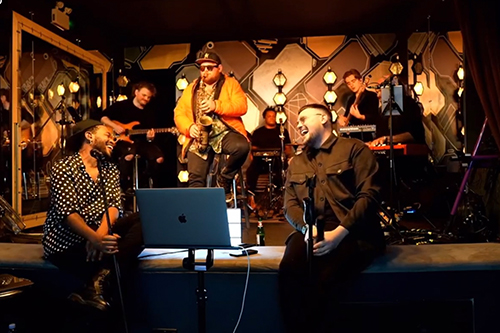 Drinks. Food. Music. Repeat.
We didn't let lockdown 2.0 dampen our vibe... no 10pm curfew and no rule of six. The ultimate virtual 'night in in!'
For Moda's Big Night In, we teamed up with some of the most renowned names in Manchester. Bringing the drinks, food and music to the Moda family.
The last Friday of LD2... we couldn't keep The Big Night In to ourselves and invited the Manchester community, the Moda community (that's you) and beyond.
A Friday night vibe (lockdown edition) was had by all. 4.2k people tuned into the live event on Facebook.
"A 10/10 Friday night."
"The perfect Friday night in!"
"Made my day this - what a set!"
**The drinks **
Residents kicked off their Friday night enjoying a cocktail via The Drinks Drop!
A 'Manchester's Tart' from Albert's Schloss. The local Manchester delicacy in liquid form. Takamaka Coco Rum, Raspberry Schnapps, Vanilla Vodka and Supasawa. ooof
A 'Watermelon Margarita' from Crazy Pedro's. A twist on the ultimate classic cocktail. Patron Silver, Monin Watermelon, Cointreau and Supasawa. licks lips
Mughli action
Residents cooked up a storm with a meal kit from Mughli Charcoal, the most delicious family owned Indian soul food venue in the city! AKA the Indian street food masters.
We were the very first people in the city to get our hands on Mughli's meal kits. Giving everyone a chance to cook a restaurant style meal at home.
We virtually shared an epic naan with our neighbours and there were some impressive cheffin' skills.
The music
We hit the kitchen room and living room dance floors...
For 1 night only we opened up one of Manchester's much-loved live music venues... One Eight Six.
Bringing Dean Mac and The Sublime Seven, live straight to our residents and people's gaffs. A Motown and RnB set live streamed from Moda, Angel Gardens' Facebook page.
Drinks were drank. Hands were thrown in the air! Let's do it all again...
Why?
Why not!
To support local businesses and brands during this crappy time.
To unite as one and party like it ain't 2020!
If you tuned in, how much did you reminisce?
If you missed it, where were you? We urge you to pour a drink and hit the home dance floor and get involved...