Sustainable Living | Volume 1
Being kinder to our planet is at the top of our agenda. We've created a residents guide to live sustainably and help reduce our environmental footprint.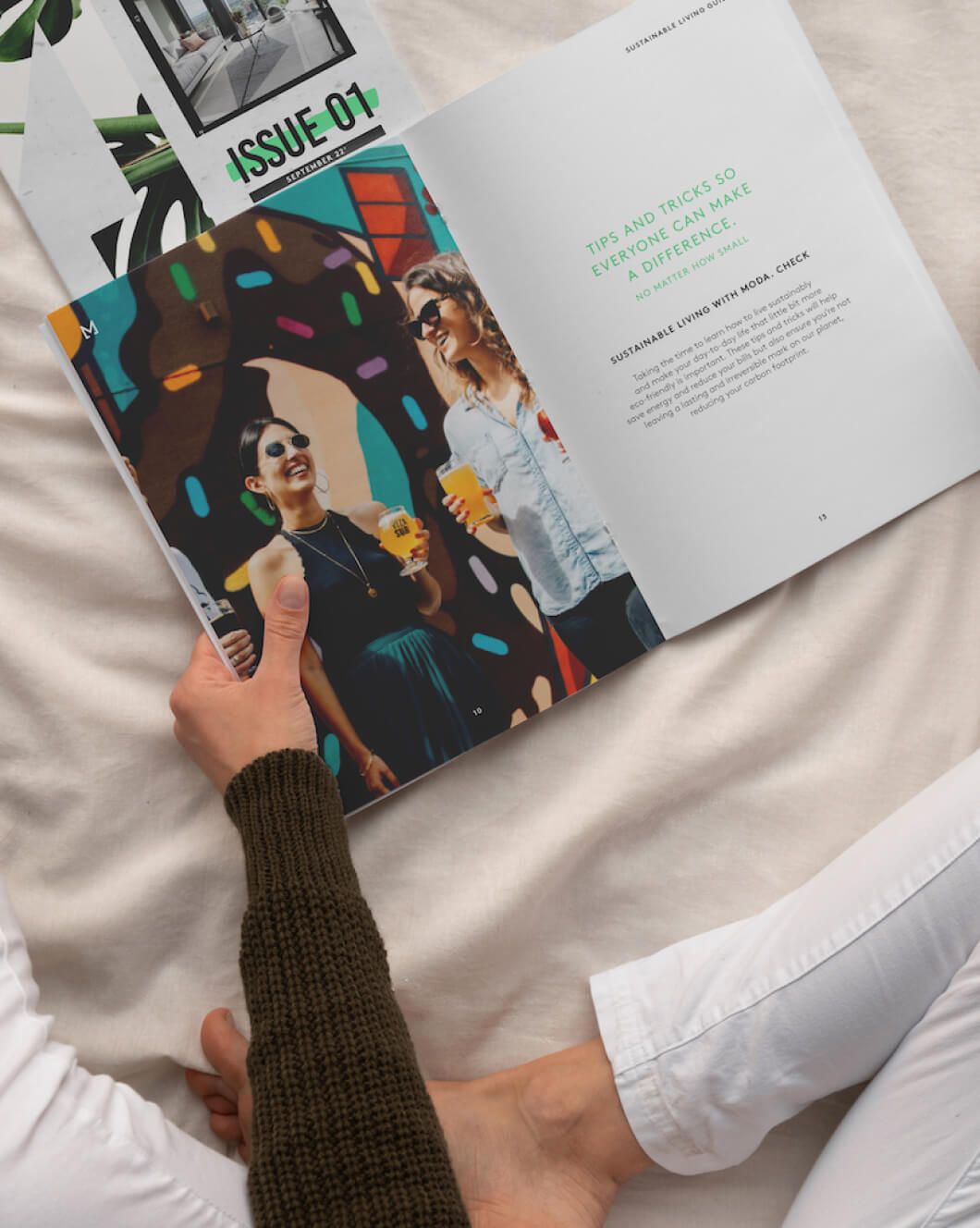 It's no secret that the cost of living has been at the top of everybody's mind, now more than ever. That's why we've been working hard behind the scenes to find ways to not only save on your energy bill but level up your sustainable living efforts whilst doing it!
We're proud to officially launch the Moda Sustainable Living Guide...
Taking the time to learn how to live sustainably and make your day-to-day life that little bit more eco-friendly is important. These tips and tricks will help save energy and reduce your bills but also ensure you're not leaving a lasting and irreversible mark on our planet.
Click here for instant access!
What's inside?
Over 70 expert proven tips and tricks to help reduce your carbon footprint, and your energy bill whilst doing it!
Here's a sneak preview
Art du dishwasher
Stacking this dishwasher is a form of art - get creative.
Slay those vampire devices
8 of the worst offenders for sucking your energy!
Lights, Camera, Action
Get your lighting right and your wallet will thank you.
+ Loads more on how to do better for the planet, and better for your wallet!
Together as a community, we can reduce our consumption and make a positive impact on our planet. Happy reading!
** Click here for instant access.**