The best ways to celebrate Liverpool Pride this weekend
Get ready to let your rainbow flag fly high with the pride of your life. You guessed it, one of Europe's largest free to attend pride events is back in town and it me...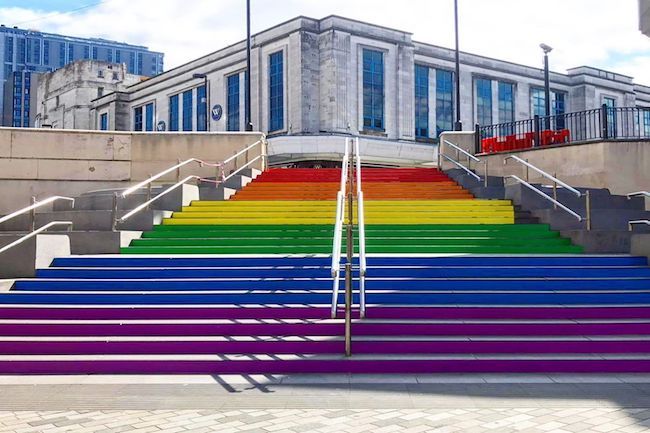 Get ready to let your rainbow flag fly high with the pride of your life.
You guessed it, one of Europe's largest free to attend pride events is back in town and it means business. Liverpool Pride is returning to the heart of the city with all that glitters and glows, making it a feel-good weekend to remember.
Bigger and better than ever before, the festival of the year will kickoffs off on Saturday 27th July and will continue throughout the weekend. The theme - 'Come as You Are'. So, stand tall and stand proud. Let loose and celebrate all things you!
From a fantastic line up of entertainment, music and delicious food and drink stalls, the ultimate pride party is just about to get started. Check out these rainbow foods. Drooling… Happy Pride!
The Big Gay Brunch
With all the festivities to come, you're going to need some food-fuelled energy. Start your day right with a boss brunch.
Get your fill for all things vegan, meaty, savoury or sweet with Tusk Baltic who are hosting the one and only Big Gay Brunch. From 10am-3pm on both Saturday and Sunday, it's going to be a real food affair. Book your tickets for the ultimate pre-parade celebration.
Bold beauty looks
Now the most important thing has been covered. Food. You've obviously got to look the part for Liverpool pride. Rainbow threads. Glitter. Rainbow nails. Want to make a statement? Why not try ditching those 'scouse brows,' and embrace rainbow brows…
Creating rainbow brows are super easy, get ready to play with colour as you dig out those multicoloured eyeliners, eyeshadows and brighten up those faces. Apply the colour to your brow bone and blend upwards into the brow hairs to work some 'rainbrow' magic.
March with Pride
Back to the main event. What's happening and where. No Pride event would be complete without a truly extravagant and flamboyant march, right? Get ready to dress to impress for the most colourful parade to date.
Celebrate love and diversity in style! The parade is set to see up to 10,000 people descend on the iconic city to show their solidarity. Taking place at midday on Saturday 27th, the parade will begin at ST George's Hall Plateau on Lime Street at 12pm, making its way through Queen Square, along Whitechapel before turning up Lord Street towards Derby Square and ending at Moorfields.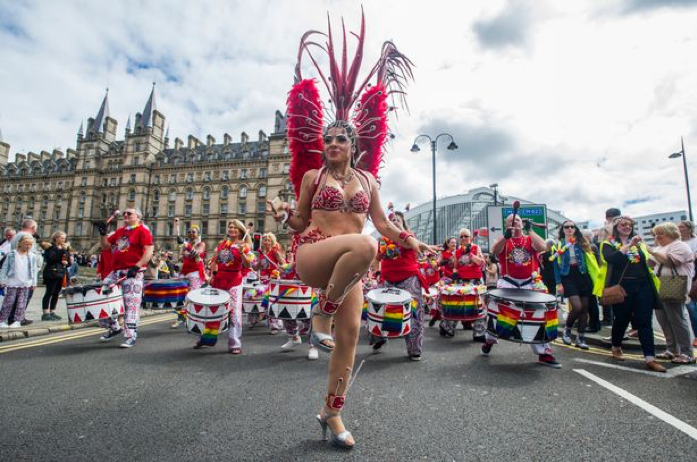 Entertainment
Following the parade, dazzling and super sassy performers are set to take to the Barclays stage on Saturday to entertain all pride-goers.
Headlining the event is X Factor's Finish-born Saara Aalto and Electropop star DJ Little Boots, with further performances from Emily Burns, Queen Zee, Adam Lyons and Damn Good Liar.
Don't miss out on showstopping entertainment from the first and only UK ambassador of Rupaul's Drag Race, The Vivienne, dance company KORRUPT and drag queen Minnie Cooper, as well as DJ sets from a host of local LGBT+ venues.
Making a platform for emerging talent, the new showcase stage will feature performances from up-and-coming Manchester singer, Jess Kemp, Welsh singer Fyval, Channy and homegrown musician, 17-year-old Adam Jay. The stage will also be opened by 18-year-old Josef Hollywood, a radio presenter and DJ from Liverpool, so get down and show your support.
After Party
No-one ever wants the party to end. Grab your friends and continue the celebrations in Liverpool's renowned 'Gay Quarter'. Home to a wide range of popular bars, clubs and pubs. We'll take a rainbow cocktail.
Known for its spectacular drag alumni, Heaven is the ultimate after-hours club! Party until the sun comes up at their pride night event, Neon Circus, featuring special guests including ultra-glam drag hosts and the UK's hottest DJs.
Dance the night away in the famous underground Gbar, located on Eberle Street, just off Dale Street. Their dedicated pride after-party will be a night to remember with the best house and tech house music.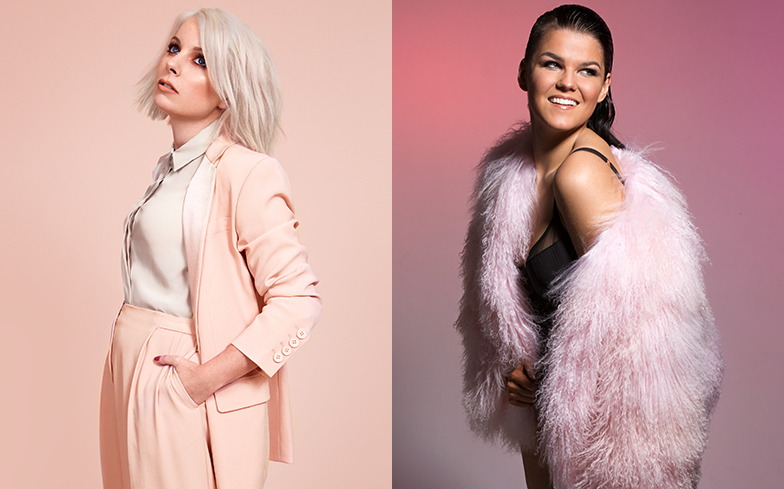 A Pop of Culture
While the weekend's festivities are already jam-packed, if you fancy a little bit of arts and culture then be sure to sha-sway down to Liverpool Tate where the current Op Art In Focus exhibition will dazzle with bright pops of colour in a celebration of 1960's artists. The best piece on display? A rare installation of Jim Lambie's Zobop which floods the entire gallery floor with psychedelic patterning – or, as we like to refer to it, the rainbow floor.
In the spirit of diversity and inclusion, don't forget to see the umbrella display at Church Alley. Back for its third year, this colourful display aims to raise awareness, and celebrate, a range of conditions under the umbrella term of 'neurodiversity', including ADHD, autism and dyslexia.