The Edinburgh Festival - Live at The McEwan
We hosted 4 incredible acts at The McEwan to deliver the very best in music & comedy in this 1-hour extravaganza! Get your comfies on, grab some popcorn and get ready ...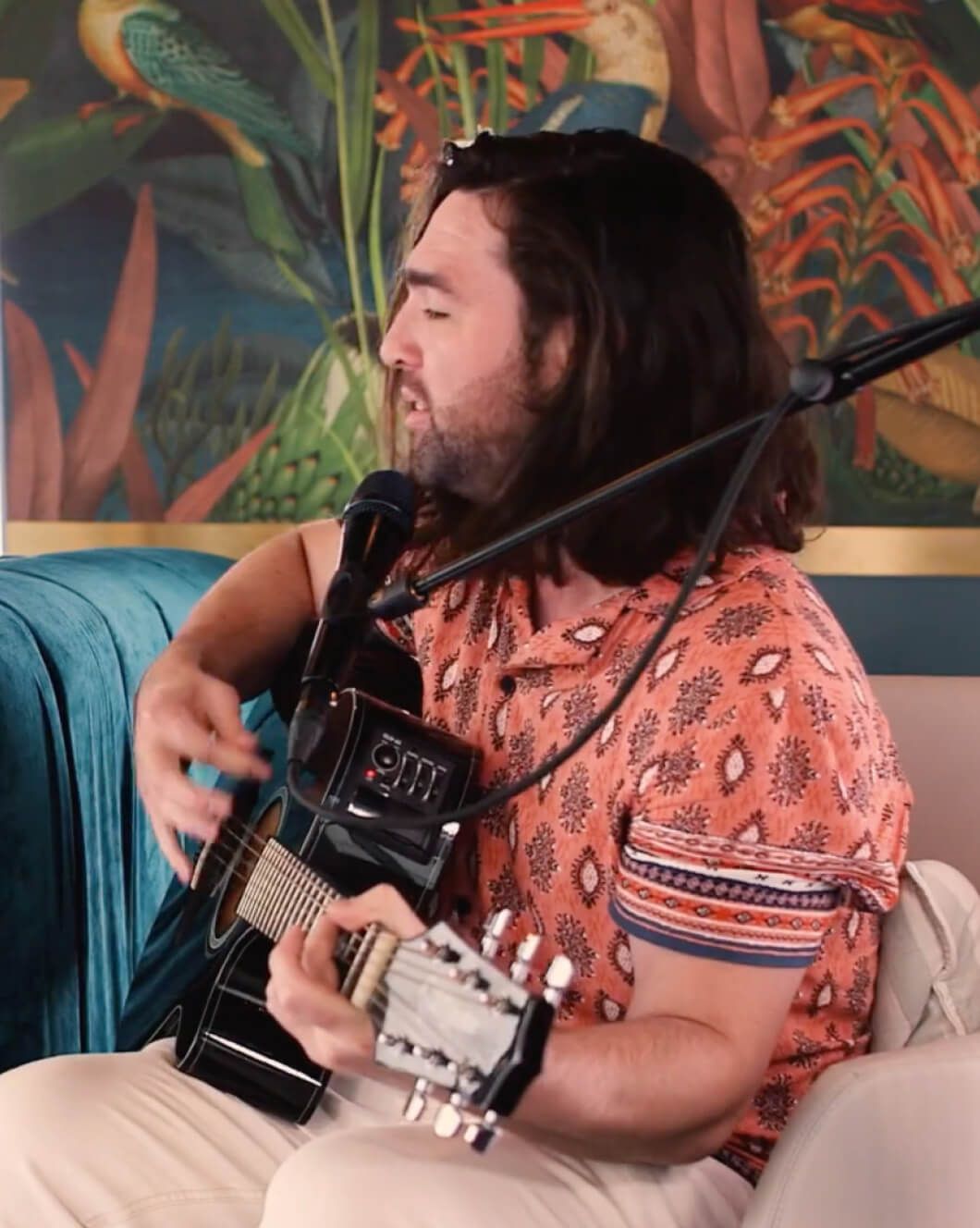 Hands up who's ready to see what we got up to during this year's Edinburgh Festival Fringe 2022?
The Edinburgh Festival Fringe isn't just any festival, it's the world's largest cultural arts festival spanning across 25 days with world-class performances across hundreds of stages in the city. Dating right back to 1947 when eight theatre groups turned up uninvited to perform at the Edinburgh International Festival. Each year, more and more groups rocked up and thanks to this growing trend, in 1958 the Edinburgh Fringe Society was born
Who performed? We hear you ask...
Let's introduce you to our McEwan friends…
Colonel John McMustard is the frontman of genre-hopping festival favourites Colonel Mustard & The Dijon 5. His solo album 'Sports Mixture' and appearances at Sonnet Youth and nighttime Fringe shows at the National Museum saw him immerse into the world of spoken word and comedy. His gig theatre show 'Colonel Mustard & The Big Bad Wolf' had success at the Tron in Glasgow and Edinburgh Fringe.
Colin Hunter is an Ayrshire-born and bred singer-songwriter with emotive lyrics that have seen him support acts as diverse as Pictish Trail and Kyle Falconer. Colin casts a light on every corner of his emotions in a language that anyone can comfortably empathise with. It's this blistering honesty that separates him from the other singers and songwriters that proliferate.
When these two friends and collaborators come together, they make for the unique duo Hunter & McMustard singing funny songs about the big yin Billy Connolly, historical reimaginings of the last march of the Jacobite army, as well as songs about rewilding and a commission to help save the Peoples Palace and Winter Gardens in Glasgow. An eclectic modern take on folk music.
Mimi Hayes is an American comedian and author of "I'll Be OK, It's Just a Hole in My Head." She has appeared on stages around the world including TED talks, off-Broadway, and The Edinburgh Fringe Festival.
Obie has been on the circuit for 20 years in Scotland. He headlines gigs all over the country and has performed shows all over the world including Australia, Germany and Ireland. Obie is highly regarded as one of the most naturally talented comedians on the circuit today. His shows are filled with surreal journeys, observations, and a bit of philosophy of life. As well as having brilliant material Obie can easily change gears and go off on a riff and react rapidly to what's going on in the room.
The Laurettes - The celtic/folk duo hailing from sunny Gourock have already had their fair share of huge gigs, including BBC Stage at the 2022 Edinburgh Fringe, Dr Bells Baths, Gourock Town Hall as well as already being an auld hand on the festival circuit. Their take on celtic folk brings some unlikely mash ups and with every stomp of the foot they gain another thousand fans.
Now get on those comfies, grab some popcorn and get ready to be entertained!
Fancy being at the heart of it all for 2023?
At The Mcewan, we offer state-of-the-art amenities including residents' gym and studio, cinema room, co-working space, shared lounges and roof terraces.
Take the first step toward your new Moda life by reserving your home today!