The inside scoop on the Liverpool food scene
With a food scene that offers the ultimate journey of taste sensation, from modern British cuisine to independent street food, Liverpool has it all! With so many amazing ...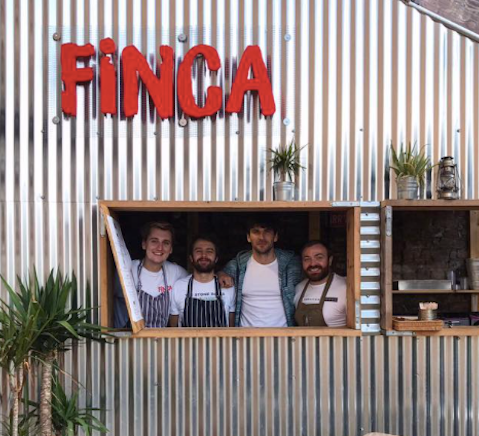 With a food scene that offers the ultimate journey of taste sensation, from modern British cuisine to independent street food, Liverpool has it all! With so many amazing places to eat in the city we decided to quiz an insider on what to look out for in 2018.
Here we ask Joe Earnshaw from Liverpool's unconventional restaurant pop-ups, Secret Diners Club and FINCA, about the food scene and the city as a whole!
SECRET DINERS CLUB
FINCA

2017 was all about brunch, is this set to stay for 2018 or is there a new trend on the way?
I think this trend is definitely set to continue to grow in 2018 and stay for a good few years! I'd say it's more than just a food trend, it's a change in our lifestyles where we're ditching the cereal bars and deciding to eat proper meals out earlier in the day. Restaurants are having to rethink their menus and opening times to keep up with the brunch trend and if they do it well, they've added another earlier busier service to their days which is obviously well worth doing!
Perhaps not a trend as such but I think that diners will continue to be increasingly interested in where food is coming from and what is going into dishes, I think we'll see restaurants being more open and honest, with local ingredients sourced where possible - which is only a good thing.
Ok, so on that note, where should we head for the best brunch and local sourced meal in the city?
Belzan – a new neighbourhood restaurant set up by the guys at Filter & Fox – does a fantastic brunch with a few not so typical items on the brunch menu. Maray on Allerton Road also does a great brunch on the weekend. They're both a little venture out of the city centre but definitely worth it!
Finally, if you're looking at staying in the centre I'd head to Wreckfish. One of Gary Usher's elite bistros, which serves great quality dishes from morning until night!

Secret Diners Club is all about dining in hidden spaces in the city, so tell us, what are the must visit sites of the city that only the real insiders would know about?
We've had the pleasure of taking over many of Liverpool's most unique and unusual spaces. One that sticks out is Edge Lane Train Station, the UK's first passenger train station, where we met the diners at Lime Street before giving them a train ticket to the destination - they didn't know where they'd be eating until they got off the train and saw the tables lined up within the station building.
Liverpool is a city steeped in history and you just need to take a walk around the city to see this. I personally love the Georgian Quarter - head over there, take a look at the beautiful Georgian buildings, the cobbled streets and enjoy a pint in one of the many pubs - Sunday jazz night at The Grapes is a must, but maybe take Monday off work! There's also some other brilliant bars and restaurants that have opened in the city including Belzan on Smithdown, Bunch on Berry Street, Buyers Club on Hardman Street and once our sister concept has popped back up, head over to FINCA.
Liverpool seems to be full of cool food events and pop ups, are there any we simply shouldn't miss?
We're spoilt in Liverpool for great events and pop-ups. Our friends at Skaus pop-up serve up their take on Nordic food - you should definitely head to one of their dinners. Fiesta Bombarda is a brilliant club night, hosting evenings in unique spaces in the city - think late night carnivals in the cathedral. As well as Secret Diners Clubs, we also host FINCA Paladar evenings, as a nod to many of the great home-run restaurants in the 90s in Cuba - we transform a room into a homely space complete with old TVs, sofas and tables - then serve up our take on Cuban comfort food.
Moda's first development in Liverpool will be on site this year. The Lexington will feature 325 apartments to rent at Liverpool's prestigious Princes Dock. Waterfront living with spectacular views.