The shamrocks shine for St. Patrick's Day
St. Patrick's Day... when the Irish and Irish at heart come out to celebrate. We've rounded up the events in each of the Moda cities... It's St Paddy's Day so it is!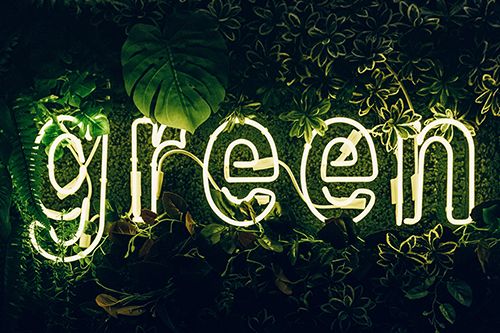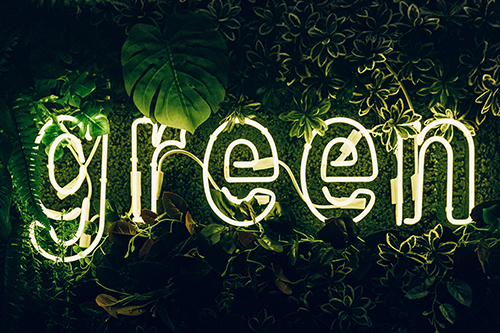 St Patrick Day turns the world green
It's that time of year again, where the Irish and non-Irish don the colour green, maybe a novelty foam hat and either enjoy a Guinness or pretend to enjoy it.
Who is St. Patrick? The patron Saint of Ireland, largely responsible for converting the Irish to Christianity during the 5th century. He wasn't even Irish, but loved the Irish people, culture and spirit so much, (who doesn't?) he chose to move there with his family. According to Irish legend, he wasn't even called Patrick, he changed his name to Patricius after becoming a priest. Whatever or however, it's a day of celebration.
March 17th started as a religious holiday, with pubs closed on this day and no booze. In 1970 it was declared a national holiday in Ireland and Northern Ireland, so beer and whiskey were on the table, now a secular holiday devoted to celebrating Irish pride. A global celebration of Irish culture.
So, let's raise a glass to the patron saint of Ireland and say "Slainte." Pronounced "SLAN-cha", this means "health." The Moda cities are turning green, here's a round-up of what's happening, the St. Paddy's edition.
Leeds going Irish
Parade
We're ready for the Irish flag to fly high again… the annual St Patrick's Day parade on March 15th. An event us Northerners love. The city centre is once again set to become a sea of green, white and gold.
The celebration of Irish history, culture and tradition starts with one of the highlights of the day - the parade.
The parade will begin with a colourful convoy of floats, featuring live music and entertainment. Leaving Millennium Square at 11.00am before making their way around the streets of the city centre. Returning to the starting point for more Irish festivities.
We may be biased, but Leeds knows a good time and for this day it's no exception. An event for everyone! Let's not forget the City of Leeds Pipe Band, who will grace the Leeds streets with their fabulous musical creations using, of course, their signature bagpipes.
Myrtles Tavern
For those of you who fancy a more local, but by no means quieter affair. Myrtle Tavern has it going on with celebrations on both the Friday and Saturday. Friday, you'll feel like you're sat in a pub in the Irish countryside with live music from 6.30pm. Saturday means partay, with a free pint of Guinness upon arrival, live music by Irish band Strangers in Trainers, a group well regarded for their vocal harmonies. The only moaning you'll be doing at the Myrtle will be to turn up the music…
Visit a good old Irish Pub
Shenanigans, or previously known as O'Neills. While the name has changed, this warm, welcoming Irish pub has still stayed as Irish as ever. It's in the name, this place heats up and never shies away from a good time. The Irish fever cannot be escaped. Just look at the pub walls, with the names of the 32 counties of Ireland plastered. Expect a good mix of old and new Irish music.
Leeds Irish Centre has been the heart of the local community since 1970. It opened as a place for the Irish, who'd moved to the city for work, to hang out and it still plays a vital role to this day. It's also known for its three selections of drinks, a pint of hearty Guinness, Jameson Whiskey or continental lager. Irish dancing is, of course, welcome!
Liverpool takes on St Patrick's Day
**Baltic Market **
The early bird catches the worm or the first slice of Irish delights… The Baltic Market is celebrating St. Patrick's Day with a special 'Paddy's Day Weekender' - 12-14th March. Four days of themed food and live music. Bring your umbrella, as you are greeted with showers of Guinness.
Expect a Guinness bar, an Irish whiskey bar and music to jig to. You'll be tapping your feet to the beat of live bands playing traditional Irish songs.
Baltic Market is known for the best of the best regarding Liverpool's street food. You'll need it to soak up all the Guinness… pass the halloumi fries.
**Camp and Furnace **
It's a Paddy's Day p**s up over at Camp and Furnace! Once again, they're serving up all the good music, big beers and all the St. Paddy's goodness. Get ready to dance the night away to live Irish music and non-stop hits, it's a win-win. Singing BWitched - "C'est la vie"*
**Lost - Paddy's day special **
We may be lost, but not for the reason you think… We're well and truly lost at this funky fresh event. Get ready for a disco, tech and house music extravaganza, over at Liverpool's Invisible Wind Factory. Fancy seeing Dan Fresco and Liam Ross in action? Better act fast, tickets are now on the final release.
Parade
Ready, set, march! No Paddy's Day is complete without a parade. Everyone is invited. Don't miss Liverpool's march throughout the city... Kicking off at Great Orford Street, on the 17th March at 2pm.
Birmingham embraces St Paddy's Day
Father Ted Quiz
Put your knowledge of all things Irish to the test for a night of comedy and quizzing, at the Old Crown, Digbeth. Cited as one of Birmingham's oldest pubs, a Grade II listed building, dating back to 1368. An oldie but goldie. Hosted by Joe Rooney (Fr. Damo) and Pat Mcdonnell (Eoin Mclove) from Father Ted. What could possibly go wrong?
The Guinness Village
If you miss the quiz, this pub has lots more to offer for all things Irish. One week, seven events… from rugby to live Irish music and the black stuff on tap. This is where it's at. The Old Crown's beer garden is being turned into a Guinness Village. On Friday, March 13th the pub celebrates two musical greats, with a Fleetwood Mac Vs Queen night - filling the vibrant outdoor space with DJs, dancers and visuals until late. Beer gardens never felt so good. Bringing the week to a close, Sunday 15th sees a full day of live music, during and after the St Patrick's Parade.
If that's not enough to tempt you. You can get your face on the top of a pint of 'the good sh*t'.
**Digbeth Dining Club **
A toast with Jameson Irish Whiskey. Just as the Irish can be found in all corners of the world, so too can Jamesons iconic whiskey.
'Where the Midlands come to eat' - Digbeth Dining Club. Where they just let the food do the talking.
Load up on gourmet street food. Challenge your mates to a retro game. All with a Jameson in hand. Need we say more?
Parade
Digbeth takes it's food, drinks and festival fun pretty seriously. So it's no shock that the city is hosting the parade of all parades on the 14th March. Getting the party started at 12pm on Digbeth Highstreet.
Manchester buzzes into St. Paddy's Day
Bottomless Brunch
Irish breakfast and unlimited Guinness. That got your attention, didn't it? Yep, they've added the Irish home drink to the menu.
Whether you're lining the stomach for a day of drinking or curing the hangover from the night before with a hair of the daag. Black Dog have you covered.
St. Patrick's Weekender
The guys at Dive NQ have thought of everything to keep you in their joint... Live music and drink offers from Friday through to Sunday.
You'll want to get your hands on the Paddy burger special - 'St. Patty Burger', complete with a Jameson gravy burger glaze.
Wearing green and Paddy power props are, of course, welcomed.
The Comedy Store
Fancy a good giggle and top-class entertainment. Get down to The Comedy Store, on 17th March. Featuring London based writer, director and comedian, Garett Millerick. Mick Ferry, best known for his Comedy Store improvisations. Finally, Ian Coppinger - best known for his one-liners.
**Parade **
Want to get involved in turning the city into a sea of green? Get yourself down to Queens Road on the 15th of March at 12pm. Experience a proper St. Patrick's Day parade.
**'Eirinn go Brach' **
My goodness, my Guinness. Sales of this stuff double. B*Witched on repeat. Shamrocks shine.
However you're celebrating the Irish spirit be sure to perfect this saying, slang for 'Ireland forever'... 'Eirinn go Brach'. Pronounced 'Erin go Bragh'.