This is my Moda - Colin
We're all about the people. Celebrating our Moda family and Manchester. First up, Colin. Our WFH warrior.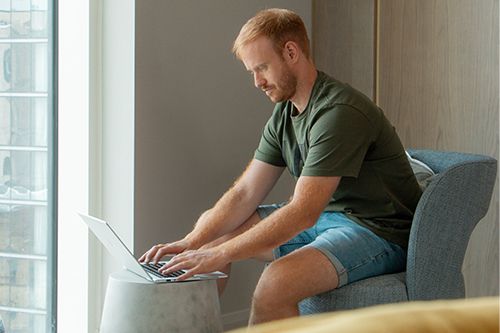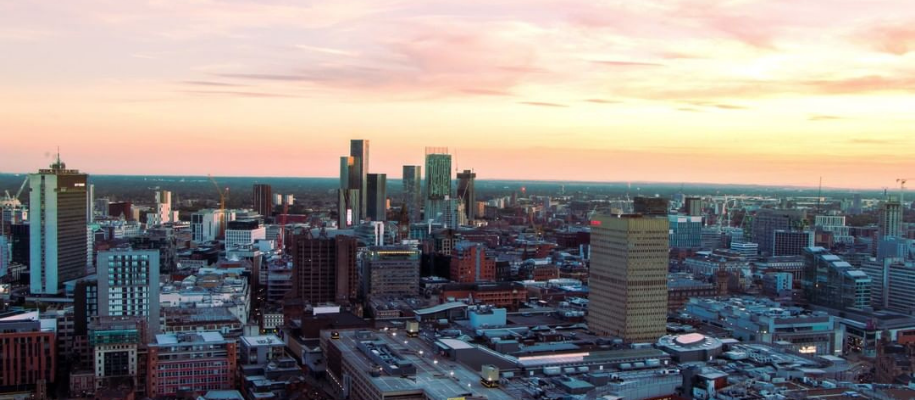 Bee more Manchester
Manchester folk, you all know Christian James right? Running around the city chasing the sunsets... we've had him over at Moda, Angel Gardens, snapping away and getting to know the people of Moda.
Why? To celebrate Manchester and our neighbourhood...
Those not familiar with Christian... He's a pretty cool cat. A photographer, videographer and digital marketing consultant (he's much much more than this). Providing the stunning shots, one liners and bants.
Manchester born and bred. Passionate about his city, people and stories. We have so much in common already... so who better to hook up with for this project.
His connected blog Bee More MCR, is a Mancunian take on 'Humans Of New York'.
Bee More MCR tells the stories of the incredible city and all the individuals who contribute to it's vibe, uniqueness and being the fastest growing city in Europe. throw hands up
**
Bee more Moda**
Get it?
Christian sat down with some of the Moda family exploring their stories. Each person, in their own words explained to Christian how they got to where they are today...
Two focuses... Why Manchester and why Moda?
When Christian met Colin...
Colin Gibson was originally born in the Lake District and ended up doing Geography at university before moving into student politics.
Colin then moved to London looking for a marketing role given what he'd been doing after University. Struggling to find the right role, he ended up moving into a recruitment role after a recommendation from a friend.
Growing up in the Lakes as you would imagine, there aren't the same career prospects as available in a city. Hence why, Colin always felt he would move to Manchester admitting that "London never felt like me."
After a brief spell in London, Colin eventually moved back to the Lakes. Taking a role as a commission based agency recruiter whilst working from home. Colin specialised in recruiting people to Amsterdam for an electric car charging business.
With one of Colin's colleagues moving to Deloitte in Manchester, he was surprised to find that they were starting to make a move in the tech space, away from their normal audit and tax based consultancy work. With Colin's previous tech experience, he decided that the new opportunity was worth a try.
With a friend already living in Salford and being a United Fan, Colin visited Manchester on a regular basis to watch the games and eventually decided to move here.
Colin plans are to grow the Deloitte Manchester office through recruiting talent into their tech team. Before we sat down to do the interview, I had no idea that Manchester was such a technology hub for the UK. It's growing really quickly, especially now as we move away from our European relationship. Tech hubs in the EU such as Paris and Amsterdam, are looking to grow in Manchester as a cheaper option to London. Bet 365 are now moving to Manchester away from Stoke and we've all seen the development around Media City over recent years.
As the tech academies are growing in Manchester, providing talent for the market place. Soon after qualifying, the larger firms then choose to open spaces in Manchester to make use of those resources.
The whys
When asked why Manchester, Colin said he's always been an indie rock fan, following Manchester's music scene for years. Colin said that Manchester has such a warm community feel to it and constantly finds himself thinking "that would never have happened in London".
Why Moda? Colin explained that he and his pal viewed a number of places in Manchester when deciding to live together. It was that, they both needed to work from home that was the deciding factor Moda was just the right place for them.
The sky lounge, library and outdoor terrace are amazing spaces. Especially when you need a change of scenery or you want to catch up with a few people outside for a break. He and his housemate will sometimes come down and use the rooftop football pitch at lunch, before going back up to their apartment to finish the working day.
Colin said "it's just such a nice place that really adds to the apartment."
Really appreciate Colin sitting down with me for this interview.