Veganuary!
Modern food trends bring new traditions. The now customary 'Dry January' – giving up booze for the whole of January – is fast being joined by 'Veganuary' – giving up anim...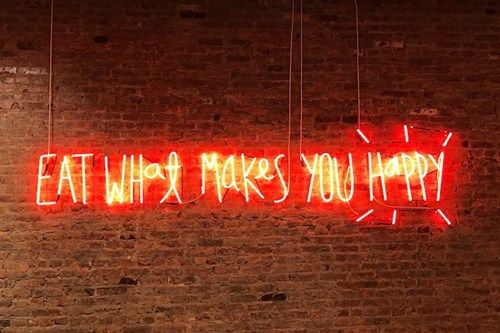 Modern food trends bring new traditions. The now customary 'Dry January' – giving up booze for the whole of January – is fast being joined by 'Veganuary' – giving up animal products for the month and embracing a plant-based diet.
If you've accepted the challenge of Veganuary and ditched that bacon sandwich, then we've found the perfect places for you to enjoy a meat and dairy free meal in Manchester, Liverpool and Leeds – actually, you're spoilt for choice! Also, we've thrown in a couple of inspiring Instagram accounts to help keep you on track. You're welcome.
Manchester
HOME doesn't just provide all the vegan eats from cauliflower wings, full of goodness buddha bowls to not to be missed vegan pizzas – providing you with a slice of the Veganuary action but is the go-to to discover new art, independent films and theatre.
Eighth Day Café is a supermarket and café that has been with us for nearly 50 years. A must visit for stocking up on vegan products and enjoying colourful, hearty meals in the downstairs café. Think earthy vibe, sourdough and smoothies.
Pasta Factory has of course nailed its vegan menu, with their homemade vegan cheeses including parmesan! Its ravioli stuffed with sun-dried tomato and olives is a clear winner. They've mastered the vegan desserts too with options including dairy-free panna cotta and vegan chocolate ravioli. All homemade right in front of you. With lots of Italian goodies to buy and take home with you, what more could you want?
Leeds
Ecco Pizzeria recognised locally as one of the best pizzerias in Leeds. Every single pizza can be made with vegan mozzarella! Try their signature vegan 'Lombardini' pizza, with caramelised leeks, green beans, roasted artichoke hearts, sun-dried tomatoes mushrooms and peppers - topped with rocket and olive oil instead of cheese.
Temple Coffee and Donuts a must for a Veganuary pick me up, all of their donuts are vegan and are perfect with their amazing oat milk coffees. Great coffee, great donuts – what more is there to say?
Bundobust completely has your back when it comes to a vegan feast, not only does it provide vegan-friendly booze, the menu consists totally of small plates bursting with Indian street food - perfect for first timers wanting to try vegan dishes.
Liverpool
Frost Burgers needs no introduction. The vegan junk food restaurant has nailed the trend, offering everything from a spicy beef-free burger with hot pepper cheese, to a fish-free burger with a homemade tartare sauce.
Down the Hatch where every bite is mouth-watering. They have a predominantly vegan menu with a wide choice of food, from pizzas and loaded fries, to burgers and pasta. A standout item has to be their 'Hatchos' made with BBQ pulled jackfruit – delicious!
Host, not to be overlooked for a vegan option. A pan-Asian inspired restaurant that offer an impressive menu, having a dish for everyone at the table; the dairy free, the carnivores and the gluten-free. It would be rude not to let them host you during Veganuary.
The 'Gram
Whether its recipes and ingredients you want or getting your beauty regime in line with your new vegan lifestyle! Check out below…
Warning – some of these accounts will make your mouth water, no matter the time of day you scroll through.
Gaz the mastermind behind @avantgardevegan, now has a cookbook, is an executive chef at a London vegan burger restaurant, The Vurger Co and has previously collaborated with Wagamma – it's safe to say he's on top of his game. For irresistible vegan recipes, a creative and bright Instagram feed, he's your man.
Dana is the recipe developer, content creator and food photographer behind @minimalistbaker. Also an author and green smoothie addict! Forget vegan meals being overcomplicated, each recipe has 10 ingredients or less, using one bowl, or takes under 30 minutes to prepare!
To discover more about vegan products, @accidentallyveganuk, @nowyouknowitsvegan, and @veganeatsplease are a must to follow. From trending products to recipes and quick vegan snacks - who doesn't love a snack? You're guaranteed to discover a new love for a brand not thinking twice about trying it, due to their honest food reviews. These will open your eyes to how many products are actually vegan, so you can easily adopt a plant-based diet.
The people behind @lovebeautyandplanetuki began with one simple idea: "whatever we do must be good for beauty and good for the planet. If it's not, it's out." The new vegan beauty brand is all plant-based products with recycled and recyclable bottles – what more could you ask for?
Ariane and Delphine are sisters who created the organic beauty blog @ftoxins, sharing their journey of natural and organic living. What you'll see - product swaps, ingredients to avoid and realistic tips without any punishing life changes.