Veganuary not just for January
A little vegan can go a long way. It's in full force, again this January. There's no harm in us all eating more plants, so we've done the hard work for you.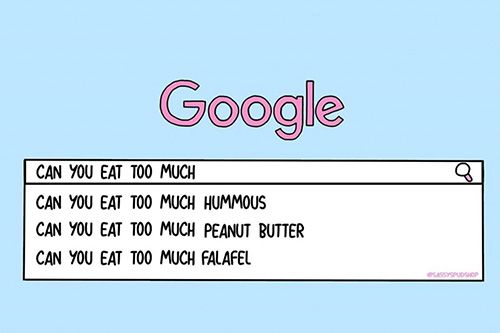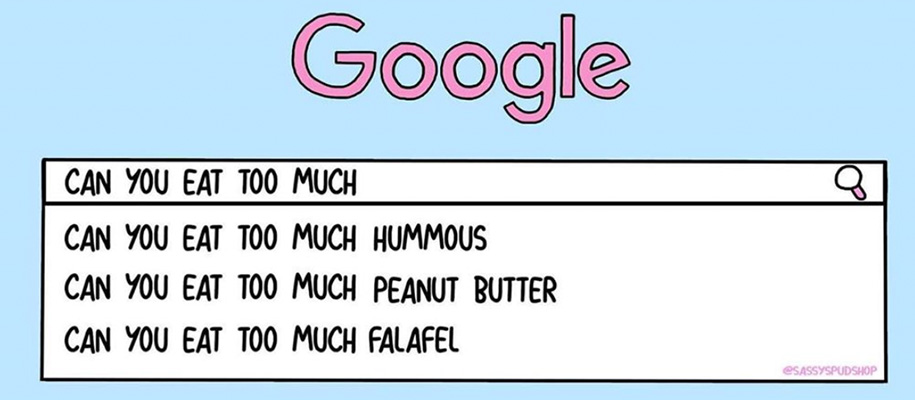 We know you know already
Veganism has been in full force, again this January. For many people, a new decade brings a new outlook on life. For some this transpires into fighting the alcohol withdrawals from taking on 'Dry Jan.' For others, the prospect of Veganuary is ruled as the first accepted challenge of the year. Have you accepted one of both challenges?
Veganuary is simply going vegan for the full month of January. Veganism, in general, is becoming more and more common and increasingly popular. We know you know…
Since 2014, Veganuary has inspired and supported more than half a million people in 178 countries to 'take the pledge' and try veganism for the January – and hopefully beyond. It's the world's largest vegan movement.
Motivation. Inspiration. Education. It's everywhere.
Reasons for going vegan differ from person to person. Although many people see veganism as a great way to do their bit for the environment. There is a great link between veganism and healthy living. With 46% of people choosing veganism to improve their overall health. Studies show that a vegan diet can actually improve a person's cardiovascular system, increase a person's energy levels and be the catalyst to many more health-related benefits. We're down for all of this. A little vegan can go a long way.
Something for everyone
Over half a million of us Brits have changed our diets and currently living a meat-free dairy-free life. Some would say it's a huge
miSTEAK… rolls eyes
Restaurants have to offer choice and a good one at that. It can now actually be a little overwhelming when picking a dish, there's more than one vegan option, you know.
The old vegan options… bog standard 'replace everything with mushrooms' approach. Hello 2020… a plateful of pulled BBQ jackfruit, naked burritos, bang bang cauliflower, it's plant-based heaven.
Will anything beat last year's Greggs vegan sausage roll phenomenon?
The Greggs vegan Steak Bake isn't quite cutting it. Tried the pea protein "pepperphoni" pizza from Pizza Hut yet? Subway, with its Meatless Meatball Marinara.
Nando's, YES Nando's vegan PERinaise, it's also on the shelves at Tesco supermarkets. Race ya.
Food, food and more food
Leeds
JJ's Vish and Chips
This foodie joint has become a raving success on the corner of Kirkstall Road. The city's first vegan fish and chip shop. A proper chippy without the fish. Made using banana blossom which imitates the flakiness of fish. Battered sausage your go to? They've got that down too. They even serve vegan ham fritters!
This takeaway has become a staple spot for vegans alike. You'll be pleased to know JJ's have stuck to the classic side we all know and love. Mushy peas. Food envy is real.
Humpit Hummus & Pita Bar
Hummus, falafel, and pita. Three of our favourite things. Yours too? We know. So, get yourself over to Humpit. A lunchtime hot spot that's been feeding the city of Leeds since 2014… we well and truly embraced the quirky and independent street food startup, and the pop up quickly became a permanent spot and continues to grow.
Take in the impressive Victorian architecture of the Leeds Corn Exchange and satisfy that hummus hunger. Our pick… anything and everything on the menu, but it has to include the falafel. It has the right amount of crispiness and crunch. Every. Time. Obviously, we couldn't forget a side of sweet potato fries. We're yet to try the hummus shake, but we're extremely intrigued. Aren't you?
"Fun Fact from them – over 1 million hummus lovers have visited
Humpit. That's enough hummus to fill an Olympic swimming pool". We'll be diving deep into that, spoon at the ready.
Glasgow
Glasgow known for its holy grail – haggis, neeps n'tatties. The food scene has well and truly blossomed with plant-based dishes and cruelty-free scran. Glaswegians never let us down.
Mono
A vegan café bar situated in Glasgow's Merchant City. With Mono, it's not just about the food, well it is kind of. They're also known for their well-stocked bar and independent record shop – monorail. Vegan and vinyl… You're not just in and out at this place.
Good grub. Good beer. Workshops, performances, book readings. Good vibes. Every box is ticked. Back to the food… all the classic comfort food you could wish for.
Durty Vegan Burger Club
Their ethos, 'to take plant-based food out of the stereotype and into the present." Positive mental health and ethical scran.
Maybe put the diet to the side because you can't not have the durty fries with vegan mac sauce when you're at Durty Vegan Burger Club. Even the carnivores would eat here.
Chef Danny McLaren, aka The Mad Chef and star of Vice.com's 'Munchies Guide to Scotland', has ditched the Buckfast and is cooking with a conscience, DJ at his side of course. Think Keuzberg. Thursday to Sunday he takes over The Cran. Cool name, eh? An upcycled space with an industrial-chic restoration, for artisans and crafters and the community. Low-sugar. CBD soda. Ethical green cola. No alcohol.
Edinburgh
It's famous for The Fringe, quaint streets and massive Christmas festivals. Forget limited choice and being stuck with the same old salads. This city is making vegan dining easy.
Hula Juice Bar
We all want that perfect Instagrammable food shot for the grid, especially when it comes to our breakfast. Hula Juice Bar certainly delivers, plus more covering the three food works we love, breakfast, brunch and lunch… serving smoothie bowls, açaí, avo, savoury bowls including poke. The menu is always being switched up all the food is sourced locally, including the coffee which is roasted in Edinburgh. We'd recommend The Pink Lady or Whirling Dervish
Hendersons
If you've not been here, go right now. Established in 1962, it's the go-to for veggie and vegan food. Hendersons has it all.
Eat in, take out. Salads, soups, sandwiches, cakes and more cakes. Prep made food to take home and pop in your fridge or freezer. The Shop and Deli also serve freshly grown organic produce from Janet Henderson's East Lothian farm.
Their vegan restaurant is the newest addition to the family. Formerly, vegetarian and named Hendersons Bistro, it turned fully vegan in July 2015, including the beers and wine. Why? It made sense, as for 40 years they were 90% anyway… the city's first wholly vegan restaurant.
You'll find it on the cobbled Thistle Street, with lots of natural materials, a wall of pale logs and up recycled cardboard lampshades. Contemporary with hearty food… Jackfruit stew or vegan haggis, neeps and gravy.
Birmingham
Birmingham is blessed bustling with vegan-friendly restaurants all over. From guilt-free dirty burgers to vegan leafy greens. Brum is home of Typhoo Tea, HP Sauce, Cadbury's chocolate and Bird's Custard. Okay, they're not vegan, but it shows that the city knows about the good stuff. It's not just good for the curry.
The Birmingham Stable
Located North of The Chinese Quarter, The Birmingham Stable is home to cider loving pizza makers. A dream team dedicated to creating scrummy food and supplying some of the best vegan dishes in Birmingham. A light bite or a fat feast? These guys have you covered. They make the dough. They have a signature tomato sauce freshly made, no tinned tomatoes insight. Live music. Nights. Fancy something from the main menu, they'll vegan it for you, just ask.
You'll find 'cider-loving pizza makers' on John Bright Street, seconds from Birmingham New Street Station. Last year they raised over £10,000 for the charity MIND. Pizza perfection.
The Warehouse Cafe
Birmingham's oldest vegetarian and vegan cafe is renowned for having some pretty amazing dishes. What to expect… amazing food, great coffee, and friendly faces. What's new? Library and bookshop with events and workshops. no ordinary lunchtime here.
Located in Digbeth The Warehouse Cafe has brought back their famous 'fish finger' sandwich… sourdough bread slathered in tartare sauce. The cakes are made in-house. Vegan beer comes from local breweries and the vegetarian wine and spirits are locally sourced.
Literally, what's not to like?
Manchester
An ever-growing food scene. You can find everything in Manchester and this city is a haven for vegan food. The restaurant scene is one step ahead, as always.
Common Bar
Bar, eatery coffee spot and bakery… Common bar has been serving some god damn good food since 2004 and has been voted 'top 25 cool places to eat in the UK.'
No surprise really, it continues to create fresh and vibrant dishes, all on the edge of Edge Street in Manchester's naughty quarter. With brunch rolling out from 10 am – 3 pm, 7 days a week it's no wonder this hot spot is the talk of the town… 2020 sees the bar's 15th year around the sun.
They serve one of the most expansive vegan menus in the Northern Quarter. Good beer. Breakfast burritos. Vegan dips and an awesome atmosphere. thumbs up
V-Rev
V is for vegan, obviously, vegan junk food… Need a hangover cure? Craving carbs? This diner in the Northern Quarter is a burger lover's dream. Eat meat or don't eat meat you'll want to get involved in this messiness… You'll be overwhelmed by choice. The mouth-watering menu is enough to start anyone's meat sweats (vegan-friendly of course) and they need a round of applause for their pun-y menu – 'guac to the future'. V-Rev never fails. We also want their merch.
Liverpool
A beautiful city, that houses upcoming art alongside jam-packed events throughout. A city with a thriving food and drink scene. New vegan-friendly places and dishes popping up day by day. Whether it's a fueling breakfast, midday snack or a homely evening meal… hungry Scousers are spoilt for choice.
Maray
It has always been a firm favourite in the Liverpool vegan scene. Especially, when every week without fail, Maray provides the very best of a meat-free Monday.
Born in 2014 and now has 3 locations, Bold Street, out of town in the suburb of Allerton and in our ends, the Royal Albert Dock.
Driven by passion, coffee and booze. Serving small plates inspired by the flavours of the Middle East and pride themselves in creating an intimate environment… you can even see the chef from your table. Expect nothing less than exciting and tasty, they have a whole vegan menu to choose from, we'll have the infamous 'Disco Cauliflower' dressed in flaked almonds, pomegranate, tahini, yoghurt & harissa. caressing food baby
**Love thy Neighbour **
(We live by this saying too!) Found in Hatton Garden, with an 80% vegan menu, there's no meat in sight. A New York-style coffee bar...
Love thy Neighbour are committed to making you feel good. Sip on some lush smoothies, tuck into a whole stack of fluffy pancakes and get social at the many partnering events with some vegan companies, of course.
Plus dog-friendly, vegan afternoon tea, and a green ceiling! Share the love of veganism and make sure you get a good Insta snap whilst you're there.
The 'Gram
Check out these accounts for:
- The memes
- Quick easy recipes
- The LOLS and education
- Supermarkets and snacks
- Education and benefits