What are you watching on Netflix?
Struggling with what to watch on Netflix? Look no further, documentaries, series and films. We're armed with the remote and our top picks...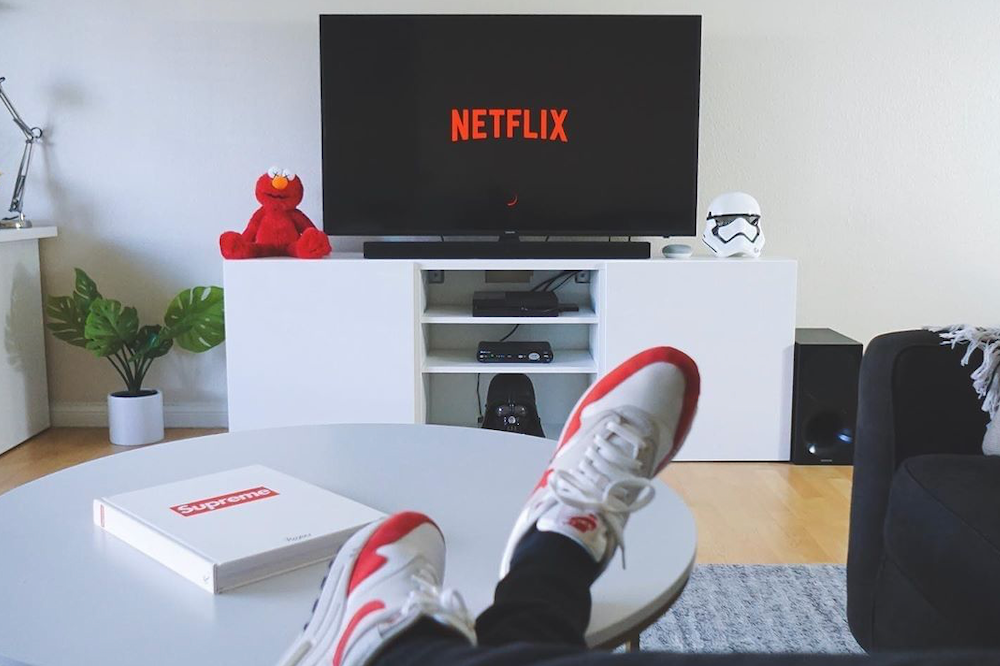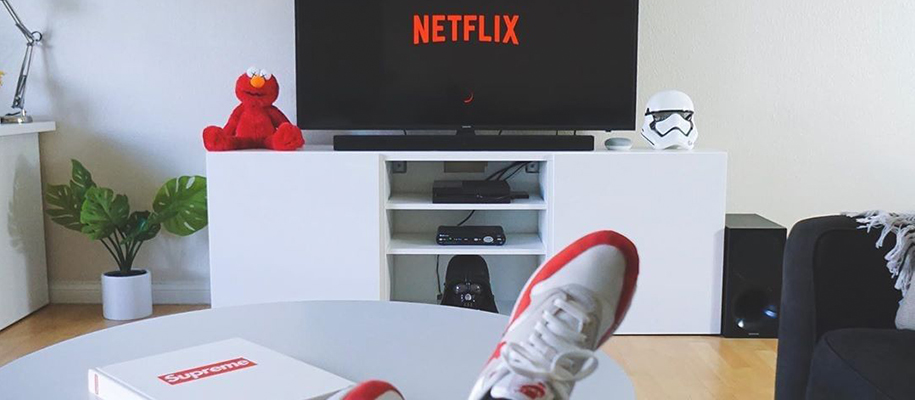 That couch life
When was the last time you really indulged in a good film or got totally gripped by a series, real or fiction? It's time to join the couch life...
Netflix literally has something for everyone. FOMO or JOMO, it doesn't matter, everyone is getting comfy on the sofa whilst staying home. We're pretty sure you're not stuck for something to watch, but if you are having a mental block or need some inspiration. Look no further…
Netflix loves a documentary
**
Tiger King **
It's not your average Joe. A series taking the top spot in the Netflix charts. Flying around in everyone's group chat. This thrilling docu-series takes a look into the eccentric zoo owner spiralling out of control. An exotic-animal crime documentary… Meet the big cats and the even bigger personality of their owner, in this 7 episode series.
Colourful characters. Big cats. Twists and turns. You won't be disappointed. A bonkers distraction to the current chaos. Truly bizarre, but you'll still be absolutely obsessed.
McQueen
After tumbling into the fashion limelight in 1992, with a collection that established him as a great designer. Perhaps the most influential fashion designer of his generation. This documentary explores his controversial and darkly talented reputation.
At the age of just 27, McQueen became Givenchy's chief designer. The intimate documentary highlights the East End kid's path into the fashion world. How he broke the fashion rules. Moments such as his AW98 show that featured a model circled by fire, to Kate Moss's hologram at his AW06 show.
It taps into his personal struggles with ill health and the ultimate pressures of the fame, that came with his insane talent.
Blue Planet
David Attenborough has propelled into most UK's homes. His name has become a household favourite because his soothing voice entices everyone in. A Sunday night staple. Now an anytime staple. From the familiar to the unknown, revealing the sea and its communities. An underwater world.
It's all about the series
Friends
Is there ever a time that friends didn't help? We can hear that theme tune now. humming 'no one told us that it was gonna be this way'
We know, the uncertainty is difficult to swallow and it's worrying knowing how to fill your time? How about 236 episodes. 80 hours of your favourite six people. We can't stop watching them over and over again. It would be wrong to not have this staple series on our list!
Dark
You'll have watched 'Stranger Things.' So give this one a go... This isn't a show you watch. It's a show you solve.
A sci-fi series that brings you closest to a conspiracy wall. A missing teenager and a spooky-looking cave... set in the 1980s with curious children wandering around a quaint town. The title is appropriate.
The Stranger
The latest supernatural series to hit Netflix. It's been billed a psychological thriller, with confusion and a whole lot of mystery.
It becomes an unravelling of a person's so-called 'perfect life'. You wonder who this mysterious woman is, and what is her game plan? If you like thrills, murders, and being confused this is for you!
The End of the Fing World*
This British dark comedy-drama is based on a graphic novel by Charles Forsman.
An inner monologue of James, a 17-year-old who believes himself to be a psychopath. Meet Alyssa, also 17, the cool and moody new girl at school. They make a connection.
Nominated for the '2018 British Academy Television Award' and won 'Peabody Award' in 2019.
You'll blast through it in a weekend no probs!
Self Made
We love to empower all our females out there, past or present, and take a look into the history books on how we got to where we are now. By this, we mean watch the history book come alive in a Netflix production.
Based on a true story, we follow an African American washerwoman, Madam CJ Walker, rise from poverty to create a beauty empire and become the world's first self-made multi-millionaire. Not to mention a feature from the badass' onscreen fabulousness that is Octavia Spencer and Tiffany Haddish. Expect cliches, uncomfortable stereotypes, and sappy storytelling gimmicks.
The Letter for the King
Calling all fantasy fans. Described as a stand out between Game Of Thrones and The Witcher... 'The Letter for the King' follows a young squire who holds the fate of the kingdom in his hands. As he embarks on a quest to deliver a secret message to the king. Relating to many young adults who are trying to fit themselves into an adult world, it really is an inspiring series.
Finding and agreeing a film may seem like an impossible task
A Fall From Grace
A twisty tale directed by Tyler Perry, that explores a woman who is accused of murdering her husband. Your, not the only one who smells something fishy here, so does her lawyer. Foul play? We think so… It's your typical love story gone wrong. Or is it?
**The Irishman **
Need something to fill a few hours, this is the perfect opportunity to finally watch 'The Irishman'. The 3-hour 28-minute gangster drama boasts "everything you want in a Scorsese film". It received 26.4 million streams in the first week.
Delving into the details of hitman, Frank Sheen's life and the secrets he kept as a loyal member of the Bufalino crime family. Starring the one and only Robert De Niro, Al Pacino and Joe Pesci.
Jumanji: Welcome to the Jungle
Who doesn't love Dwayne 'The Rock?'
You know the storyline... Four high school students get sucked into the jungle setting of a... video game (not board game this time). They embark on a quest as their comically mismatched adult avatars. The success of the film has seen it scoring big at the box office and earn close to a billion dollars worldwide, scoring big at the box office.
It will make you cringe and smile, what more do you need at the min? You should also give this a watch... Kevin Hart and The Rock throwing playground insults at each other!
**Lion **
A critically acclaimed film that follows an Indian man who was separated from his mother at aged 5. He wins the heart of an Australian couple, who soon adopt him and return home. He grows older and becomes determined to find his birth family, which takes him back to his roots.
Pan's Labyrinth
A 2006 dark fantasy drama, starring Ivana Baquero. Del Toro's first Oscar winner story takes place in Spain during the summer of 1944, five years after the Spanish Civil War. Young Ofelia meets a mythical fawn who claims she is destined to become a princess of the underworld. Yet, before becoming royalty she must complete 3 tasks. Are you ready for this sci-fi fantasy?
Drive
Remember when no one was cooler than Ryan Gosling in his bad-ass scorpion jacket?
Fast-paced crime drama. A stuntman-turned-getaway driver... top acting, great driving, beautiful cinematography of Los Angeles and an awesome soundtrack!
A Ryan Gosling staple. It's gritty and heart-pounding stuff.
Don't want to watch them alone?
Heard of Netflix Party yet… it's absolutely necessary. For those that haven't, it's a Google Chrome extension that enables you to have a virtual movie marathon with your nearest and dearest.
It'll never beat the enjoyment of watching a show with a big group of friends in the same room, but it's the best any of us can do right now.
How? We hear you ask... Long story short, the extension synchronises video playback and adds a group chat. It will be like sitting next to your pal, annoying questions, banter and all.
But is it really fun to type and watch at the same time? Yes, yes it is!