What to do on Bonfire Night in Leeds, Birmingham and Liverpool...
Remember, remember, the 5th of November. Get your earmuffs out, your big coat on and sparklers at the ready.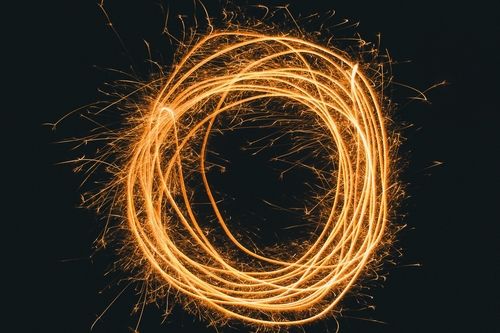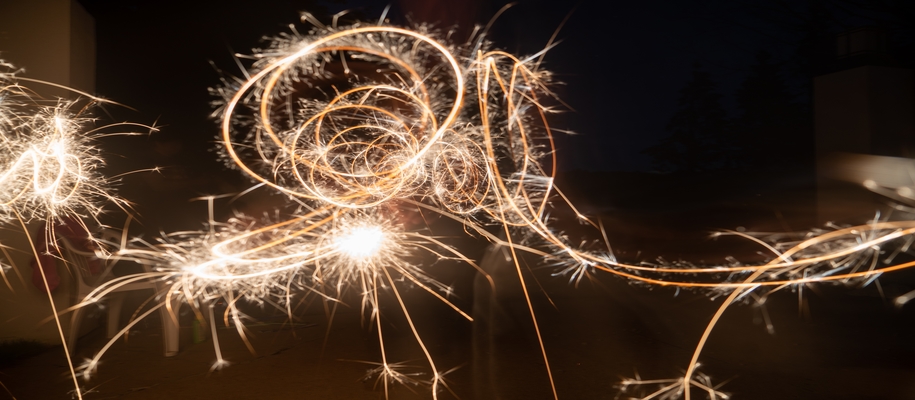 Remember, remember, the 5th of November. Hmmm, or did you forget to plan something this year? OOPS. Not to worry, we've done the legwork for you. Whether you're in Leeds, Liverpool or Birmingham, we've pulled together the top bonfire night events from each city to help you plan where to go.
Get your earmuffs out, your big coat on and sparklers at the ready… it's going to be LIT. sorry not sorry
Leeds:
Roundhay Park
Get wrapped up warm and head to Roundhay Park for the city's biggest bonfire and an amazing firework display. Everyones go-to so remember there will be traffic. You'll be kept well fed and watered with their mass of food and drink stalls, including a stand where you can indulge in traditional Yorkshire parkin! Nom nom.
Woodhouse Moor
Stay a little more central with bonfire night at Woodhouse Moor. The bonfire will be lit at 7pm and stunning firework display will start at 7.30pm. If you're not ready to go home after the fireworks have finished, you're only a short walk from The Library pub or LS6 café for a nightcap. Go on then!
Fancy something a little different?
If you prefer a gig to a bonfire, why not grab tickets to American rock band Sleeping with Sirens at Leeds Beckett Students' Union?
Or, try a night of sherry tasting at Ibérica?
Liverpool:
**
The Docks**
Get yourself down to The Docks for a stunning firework display over Liverpool Waterfront. Liverpool's 'Festival of Light' is in full swing, featuring commissions from light artists and two stunning displays from each side of the water. If you've not yet been down to the colourful waterfront, no worries. The installations and activities will be running until the 9th of November.
Sefton Park
Journey to Sefton Park for a beautiful bonfire and firework display. The Palm House will open its doors to provide a world of warming food and drink – from Malaysian curries to gourmet burgers, you definitely won't be going hungry. Get fueled up and head back outside for the display!
Fancy something a little different?
Fireworks aren't the only thing going on in Liverpool this bonfire night! For an alternative night out, laugh your head off at Hot Water Comedy Club or experience A Tribute to David Bowie at Royal Liverpool Philharmonic.
Birmingham:
Botanical Gardens
The Botanical Gardens host their stunning bonfire night celebrations Tuesday the 5th, so be sure not to miss out! These displays start early (3 – 5pm) so there's still plenty of time for a **mulled wine and a Netflix binge when you get home.
Vale Fireworks**
Go back to your student days with a night at Vale Fireworks. The University of Birmingham put on fun fair rides, entertainment and incredible fireworks from 7pm on Thursday the 7th. Plus, in true student fashion, the event is completely free. Christmas is just around the corner, remember!
Fancy something a little different?
Maybe an evening of arts and culture is more your thing? SHOUT Festival of Queer Arts and Culture arrives at BOM on the 5th. Or learn all about your favourite bevvy at Café Scientifique: The Science of Beer.
If you're staying at home looking after a pet this bonfire night, below are some handy tips to help your furry friend cope.
• Always keep your pets indoors, try to lock all doors and anyway they can get out
• Never punish your pet when they get scared as this will just frighten them even more
• Comfort your pet and let them know that you're there – some pets may prefer to be alone
• Music may help to mask the sounds of the fireworks
• Draw the curtains in to prevent the bright lights from frightening them
Pets get anxious too. It can be tough for your pets at this time of the year. So anything that you think may keep them calm is worth a go. Distraction could be key!
Head over to the RSPCA website for more detailed information on keeping your pet calm this bonfire night.
We're all fired up for an evening of s'mores, sparkles and street food.