What's happening at Leeds Pride?
The friendliest event of the year will take over Leeds this Sunday with a rainbow of colours, live music and amazing outfits. Yep, you're right, it's time for Leeds Pride...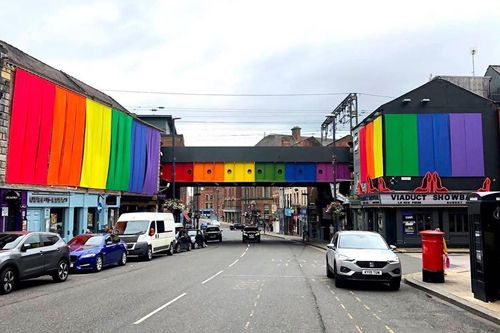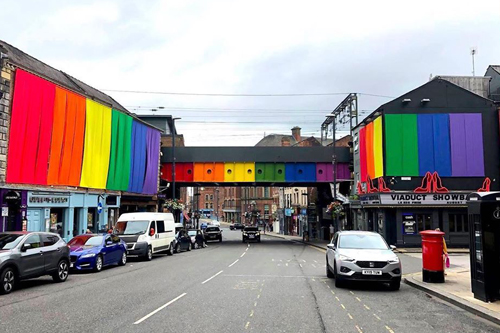 The friendliest event of the year will take over Leeds this Sunday, with a rainbow of colours, live music and amazing outfits. Yep, you're right, it's time for Leeds Pride - glitter at the ready!
As we all know, it's a poignant year for Pride, with it being 50 years since the Stonewall riots. Leeds are going IN. It's going to be bigger and better, as Pride is taking over way more of Leeds than ever before.
Fun fact – Leeds is the largest Pride in the UK to still be a completely free event with over 40,000 people attending. It's also considered as one of the UK's friendliest Pride celebrations. clapping.
The parade
More than 130 floats are taking part this year – no biggie, just the largest amount in Pride history. It's going to be epic, not to be missed and a 'have to be there kinda thing'. So, gather your mates, dig out your brightest threads and ramp up the sparkles. Remember, there is no way you can go overboard.
The parade sets off at 2pm from Millennium Square and finishes on Lower Briggate – so make sure you're not too hungover from Saturday night. winks
The partay
From 3pm, Lower Briggate will transform into a loud, colourful and huge street party, everybody's welcome.
This year's awesome line up will feature local acts, breakthrough artists and even some fancy celebrity guests - Tulisa, Sandi Thom, Robin S, Jaymi Hensley and more. Not forgetting the pop-up DJ booths featuring local DJs, DJ Katy and Melodies Dance Academy.
Dave Robinson, Sales and Marketing Manager at Bar Fibre in Leeds says:
''Pride is without a doubt one of the highlights of the year for us at Fibre. Each year it gets bigger and better, 2018 was certainly the best to date with over 55,000 in attendance.
It's great to see all the LGBT+ community come together for one weekend, with people travelling all over the UK and beyond.''
The whole of Leeds becomes one big rainbow
Yes, the Leeds Pride Parade will be happening in central Leeds, but that doesn't mean the rest of Leeds isn't taking part! If you fancy grabbing treats on your way in, then check out the local businesses who may be doing something special to celebrate.
Cake
Just like Caroline's Cakes based in Chapel Allerton, who have made incredibly visually pleasing rainbow cakes (and we're pretty sure they taste just as nice as they look).
Caroline Pearman, owner at Caroline's Cakes says.
''Leeds Pride for me is about respect for all human beings regardless of their gender, faith or sexual orientation. Cakes are one small way to share the love.''
More cake
Have you heard of Flamingo Coffee House in Leeds? They opened in late 2018 and you can find them in Central Arcade in Leeds City Centre. Flamingos is Leeds only dry, late-night LGBT+ friendly Coffee House.
Of course, Flamingos will be showing their respect and joining in the party with their Rainbow Cake. Not only does it look good but for the month of July, £1 from the sale of each slice of Rainbow Cake will go directly to LGBT Literature Festival.
Oh, and you should know James Greenhalgh, Director at Flamingos, tipped us that there would be even more special cakes served over the weekend, so you have to pay a visit!
Donut forget Temple Coffee
We couldn't not feature our go-to for specialty coffee and donuts over in Kirkstall - Temple Coffee. The profits from their 'too pretty to eat' pride donuts will be donated to Mermaids charity to help support future generations and their families. The rainbow has taken over their take away cups for the week too.
Rep the rainbow
The whole city is literally painted the bright and vibrant colours of the rainbow. It's fabulous to see all get involved and fly that flag high. Carefree, freedom. Good vibes only. How are you wearing the rainbow this weekend?