Win the ultimate 'makeaway' with Moda + Maray
Heard of the infamous Disco Cauliflower? Yes or no, you'll want to get involved in this. A bespoke 'Moda x Maray' box of goodies to cook up a storm in your kitchen. NOM.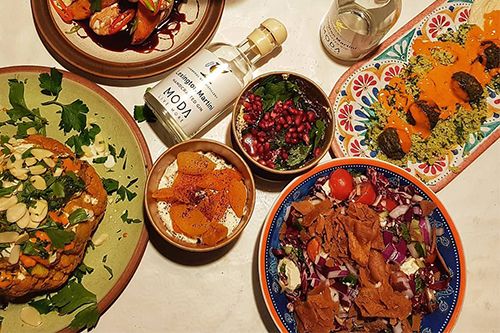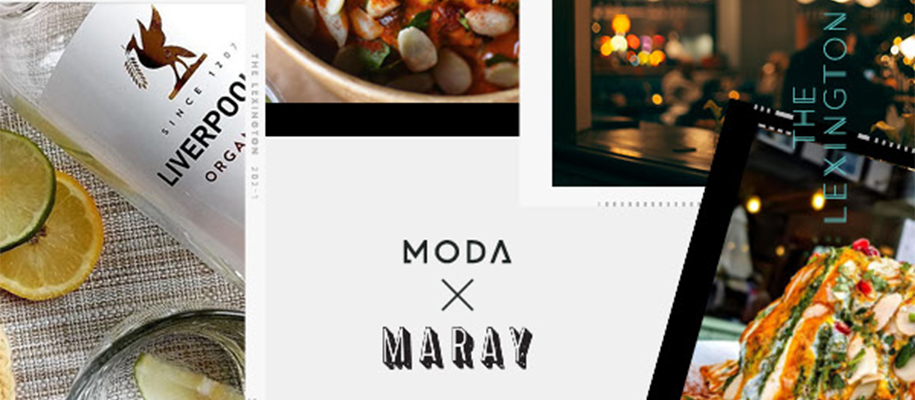 Did someone say free food?
It's been full steam ahead on Moda, The Lexington's 'gram. Even if we do say so ourselves, we've been stirring up quite the storm. wink
A media launch that would normally be in person. We obviously took it online...
From a sneak-peek of Moda, The Lexington to a live cook-along with none other than Liverpool restaurant royalty Maray.
Media and influencers have been flocking to social media to make some noise about our latest virtual launch event.
Sounds good? Keep reading…
Chop it like it's hot
We're giving you lucky lot the chance to get involved right from the comfort of your own home.
A bespoke ''Moda x Maray @ Home Box', and boy, was it good. More than good.
We're talking whipped feta, apricot and focaccia mezze. Homemade hummus with freshly baked khoubz bread. The absolute star of the show… the infamous Disco Cauliflower.
Not sure what all the fuss is about? Watch this. mouth watering
We know right? Mouth-watering stuff.
Our signature cocktail, The Lexington Martini
That's not it... we partnered with the incredible team over at the Liverpool Gin Distillery to create our very own New York + Liverpool inspired cocktail 'The Lexington Martini'.
It's delicious. It's alcoholic. It's included in our 'Moda x Maray @ Home Box' social giveaway. Nice. throws hands in the air
How? We hear you ask... head over to Instagram and follow the steps on our latest post...
Competition ends on 01/03/21. Competition T&C's.