Who run the world... International Women's Day
WD 2021. For the month of March you're getting to know the Moda girl gang. And, yes, you can always sit with us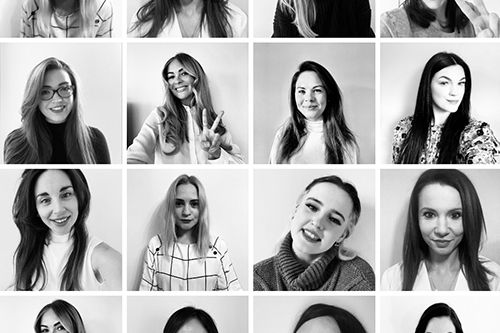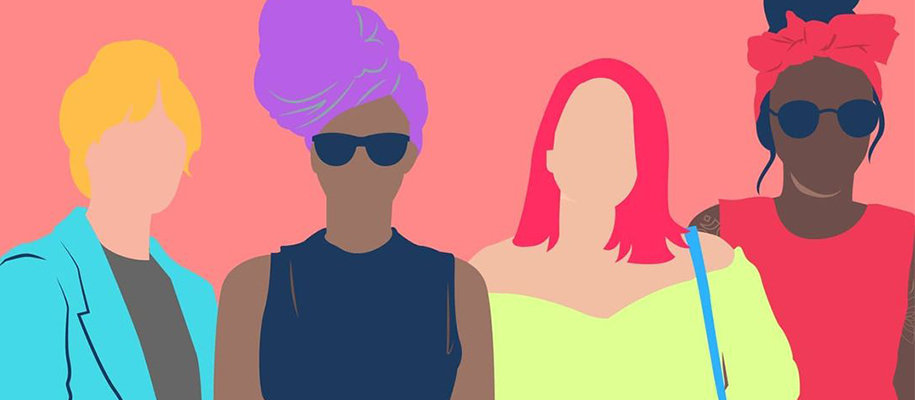 Togetherness
March 8th... International Women's Day (IWD). A vital day in the calendar.
Created in the early 1900s as a way to celebrate the accomplishments of women. A journey to total gender equality... an inclusive world.
Today, we acknowledge and salute all the ladies out there. We raise awareness against bias. We remember what women all over the world have done in pursuit of equal rights. Honour those who have broken the glass ceiling.
This year's theme... 'choose to challenge.' "We can all choose to challenge and call out gender bias and inequality."
Challenge the status quo, and continue push for change. Change is opportunity.
A kickass celebration. Full of (virtual) events all over the world. We're running 5k with Manchester Young Professionals and making a donation to Women's Aid. Strava at the ready
Over at Moda, Angel Gardens, we're dancing off our inhibition with L'Oréal and 'Dance Esteem'. Good vibes whilst sprucing up our moves for when we can all go out and dance again.
Supporting and celebrating women's rights is a year-round responsibility. So, do we need a day for it? Yes, YES we do... it provokes conversations that still need to be had. It promotes reflection and excitement around women, that should be standard in 2021.
Take a minute to think about the kick-ass women in your life. Give them a shout out... We need our girl gangs more than ever.
Women in property
Us ladies represent 15% of the workforce in property and construction industry. There's still a typical 'hard hat' image of the property sector.
It continues to be a male dominated industry. Moda are champions of change... With over 40% of its workforce female! throw hands in the air And, we're on a mission to recruit more women to the Moda family.
We're challenging this stat. We're closing the gender gap in the property industry! The Moda way.
**The Moda girls **
We love to don a hard hat and don't mind getting our hands dirty...
We've partnered with Part W... 'A collective of engaged and proactive women working in design education, architecture, planning, engineering, policy, infrastructure and sustainability.'
The mission... to empower and educate younger women to consider and choose a career in property!
We caught up with the women of Moda, aka power rangers, and asked them 2 Q's.
Here's our first 3... stay tuned to meet the the rest of the girl crew.
Alice aka Speedy Gonzales - Design Coordinator
Q: How did you get into the property industry?
It all started with a Lego set when I was a little girl and then at about the age of 7 I would take the local property paper every week, chop out the pictures of the different aspects of the houses and put them together to make the 'dream homes'. I then went on to do a degree in Real Estate Management at Oxford Brookes University which led me to start my career as a graduate surveyor in planning development... long story short, I found doing development projects far more exciting which had led me to my role as design coordinator!
Q: Why is property for you?
I love seeing how a project can go to concept to completion. I've
always loved the residential sector as it impacts every single persons life and I find it fascinating to understand how design can influence the way we live and small choices can have a huge impact.
Lydia aka 'the gym goer' - Marketing Director (you'll find her in the gym sections of the marketing videos wink)
Q: How did you get into the property industry?
My career started in health first qualifying as a gym instructor after finishing my A levels before I went on to study Public Relations at University. After qualifying I worked in event and hospitality marketing at some of London's most renowned venues. I moved back up north to head up the marketing for a hotel chain group and worked with them to also launch a new purpose build student accommodation brand.
I've worked at Moda as the Marketing Director for over 4 years now and every day is completely different! Fast paced and exciting. Our inhouse team cover everything from branding and design to social media and event planning.
Q: Why is property for you?
Build to rent is unique as it gives the opportunity for skills from many industries to come together. We're taking the best from construction, wellbeing, hospitality and design to create a truly pioneering brand and way of living.
Sarah aka Flinty- Head of Asset Management
Q: How did you get into the property industry?
By fortunate accident.
Q: Why is property for you?
Every day is different, I can make a difference.
Stay tuned for the next episode of GRL PWR.
Happy International Women's Day to all the ladies. We're with you today, tomorrow and everyday! Keep hustling...